Margaret Fitzgibbon
Contemporary Artist
About Margaret
Margaret Fitzgibbon uses a broad variety of materials to continuously expand and evolve a body of work that includes sculpture, collage drawing, and textiles. Her subject matter is broad, taking in the human, plant and animal world, memory, mythological and feminist themes and forgotten female historical figures. These diverse artistic investigations are driven by intensive research, but the end result is always deeply personal and subjective. Her works address fundamental questions about the constraints on going search for selfhood and to find meaning to the world we inhabit.
Fitzgibbon has had numerous solo exhibitions in Ireland and abroad. Her work is in many state collections including: The Arts Council of Ireland; Cork City and County Archives, Cork County Council, University College Cork, The Women's Centre, Derry, Northern Ireland; Áras an Uachtaráin – the Irish President's Residence Dublin.
She has won numerous awards for national and international projects including: 2020/19/18/17 Dublin City Council Arts Grant; 2012 Dún Laoghaire Rathdown, Co Dublin Arts Office – Professional Artist's Training Award; 2006 Arts Council of Ireland Professional Development Training; 2005 European Capital of Culture Cork, Artist Residency and Exhibition – Kerala-Mumbai –Bangalore – Ireland: 2005 Arts Council of Ireland Travel Award; 2005 Dept. of Arts, Sport and Tourism Travel Award Cultural Relations Office Bursary; 2004 Cork Co Council Arts Office/A/C Commissions Award
She is an adjunct professor at Marino Institute of Education Dublin and a part time tutor at The National College of Art and Design Dublin and is currently preparing for a large solo show in Ireland in 2023.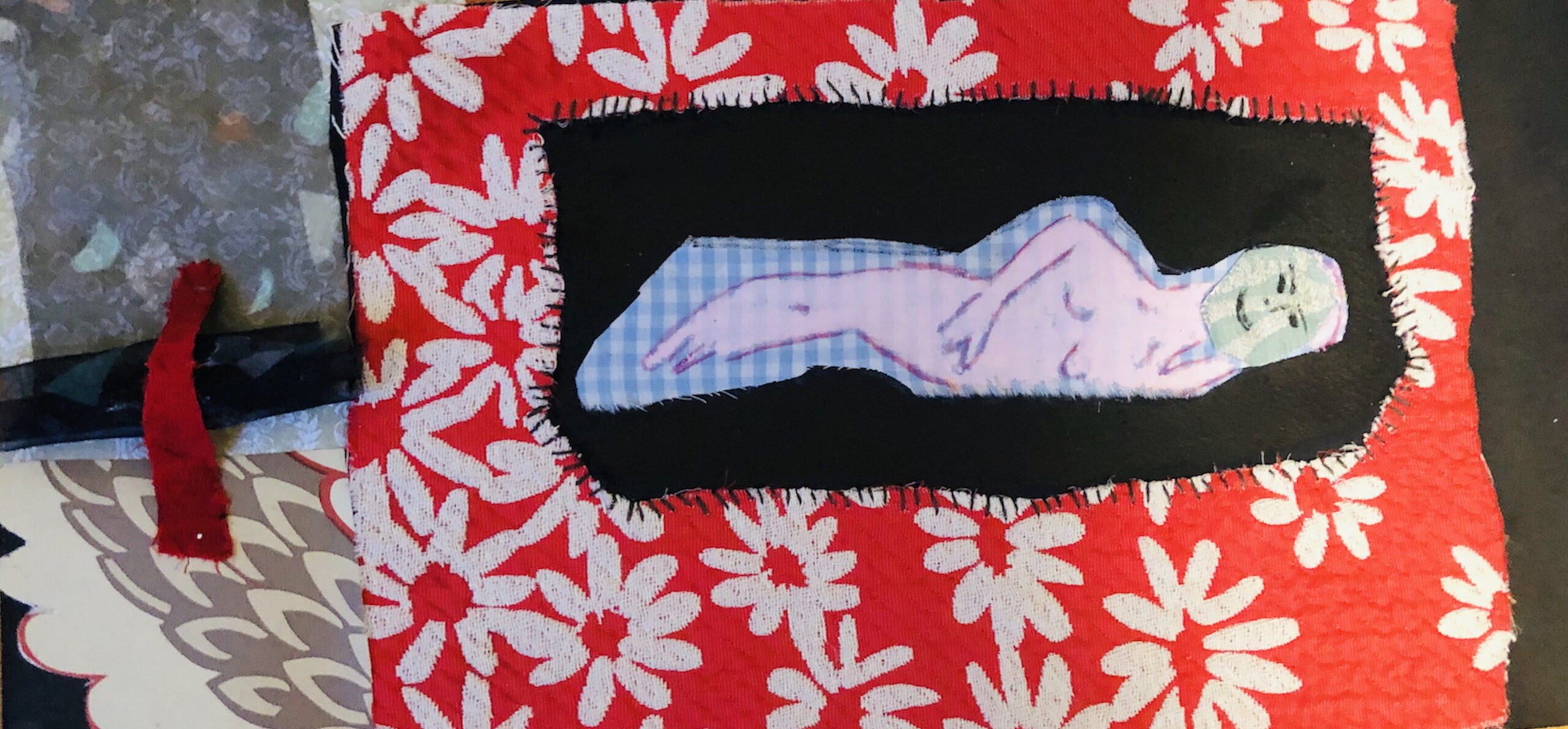 Lockdown Olympia
Date 2021
Dimensions: W 30 x H 18 cms
Medium: Collage – fabric; wool; fine pen; Fabriano paper; stitching; oil crayon
Still life is a series of 39 black and white drawings that also formed part of a larger installation. 'Still Life' explores the hidden world of Domestic Violence and draws on two very different art forms namely: Silent Movies and Still Life Painting. In 2020 the artist created a short moving experimental film based on the drawings
Title: Still life
Date 2017
Dimensions: W 20 x H 15 cms approx.
Medium: Indian ink, white ink, charcoal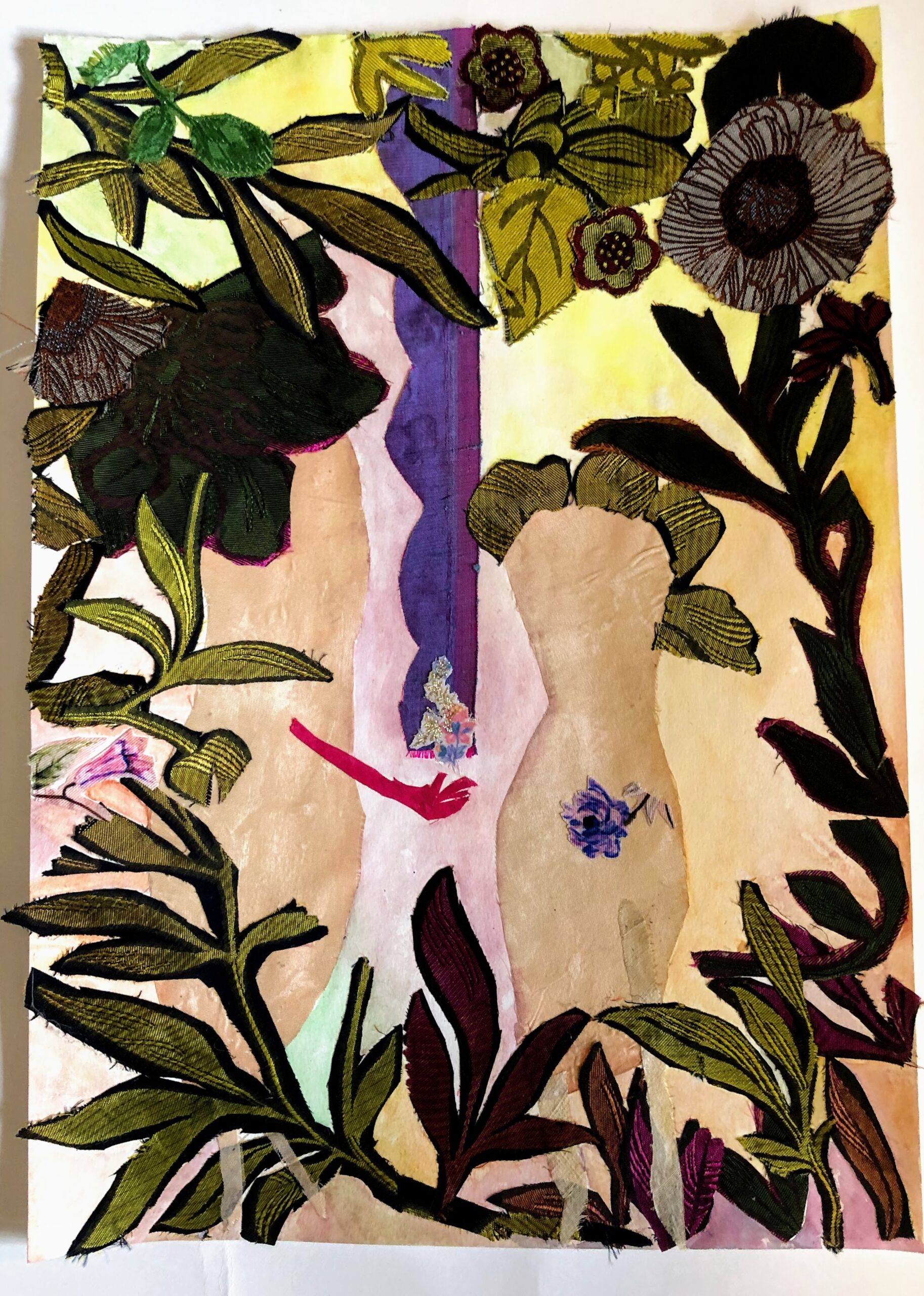 Sharing the Torch
Date 2021
Dimensions: H 42 x W 29.7 cms
Medium: Collage – fabric, paper, watercolour paint: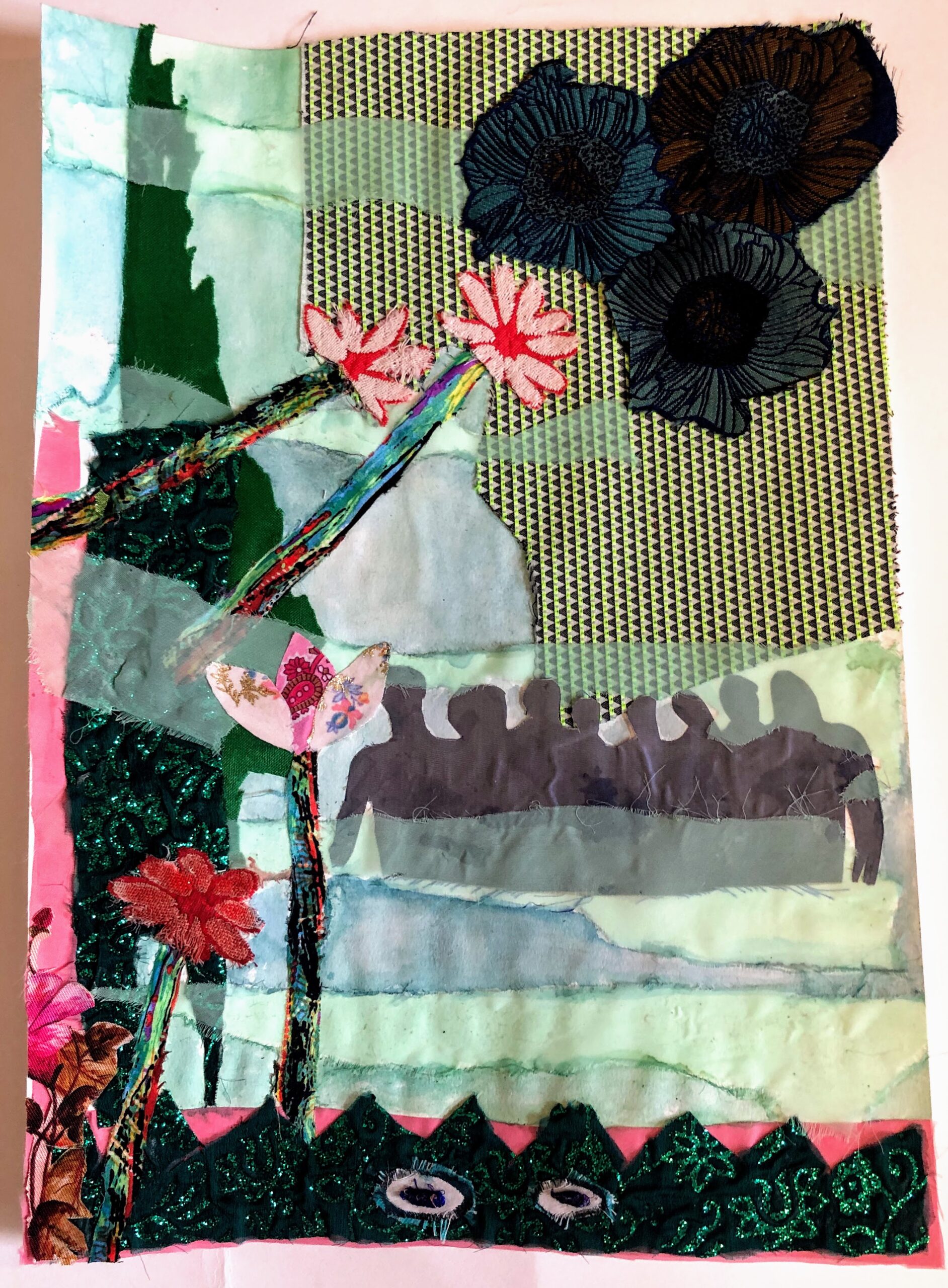 Listening to Ourselves
Date 2021
Dimensions: H 42 x W 29.7 cms
Medium: Collage – fabric, paper, watercolour paint: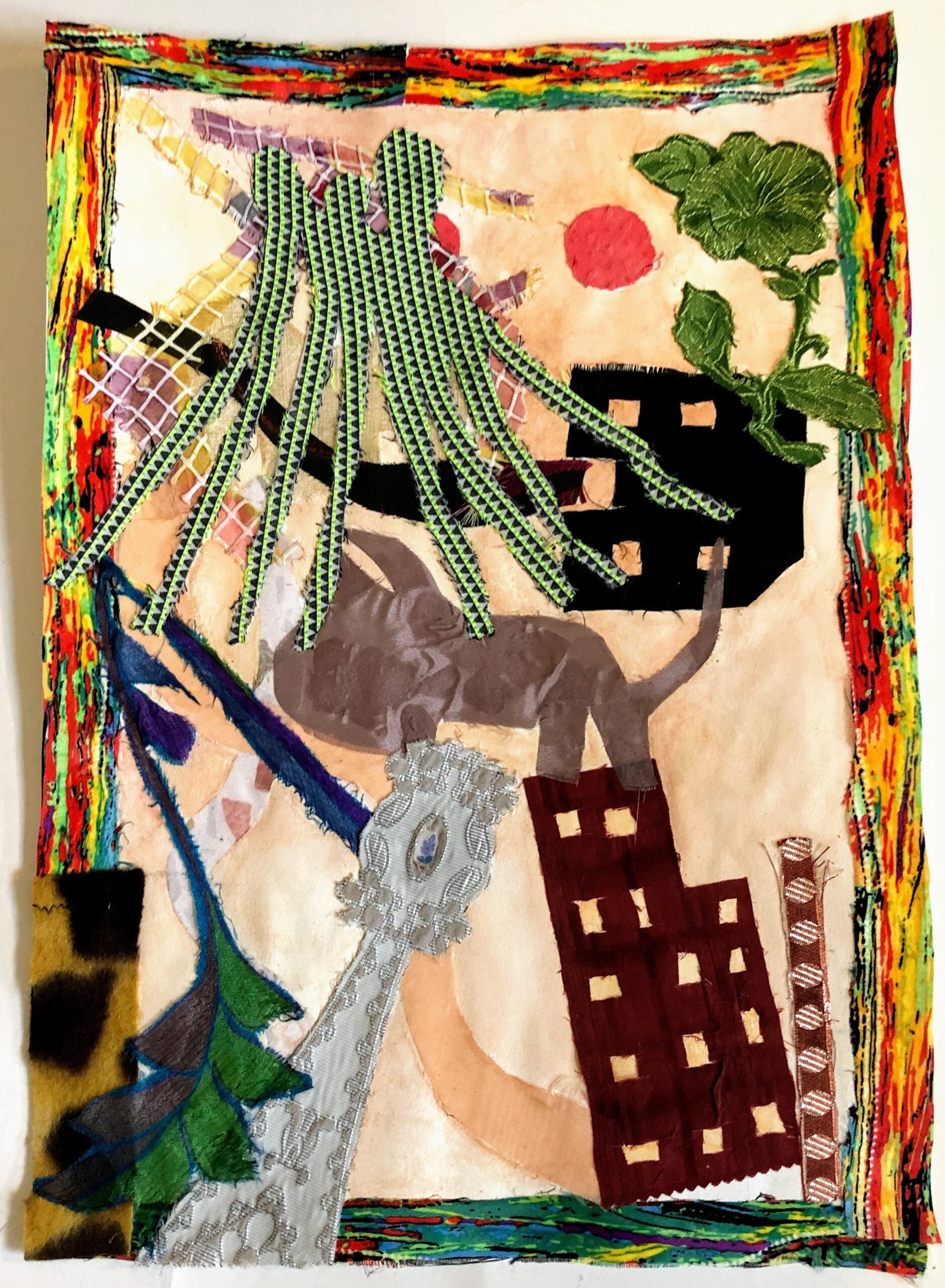 Kinship Knows No Boundaries
Date 2021
Dimensions: H 42 x W 29.7 cms
Medium: Collage – fabric, paper, watercolour paint: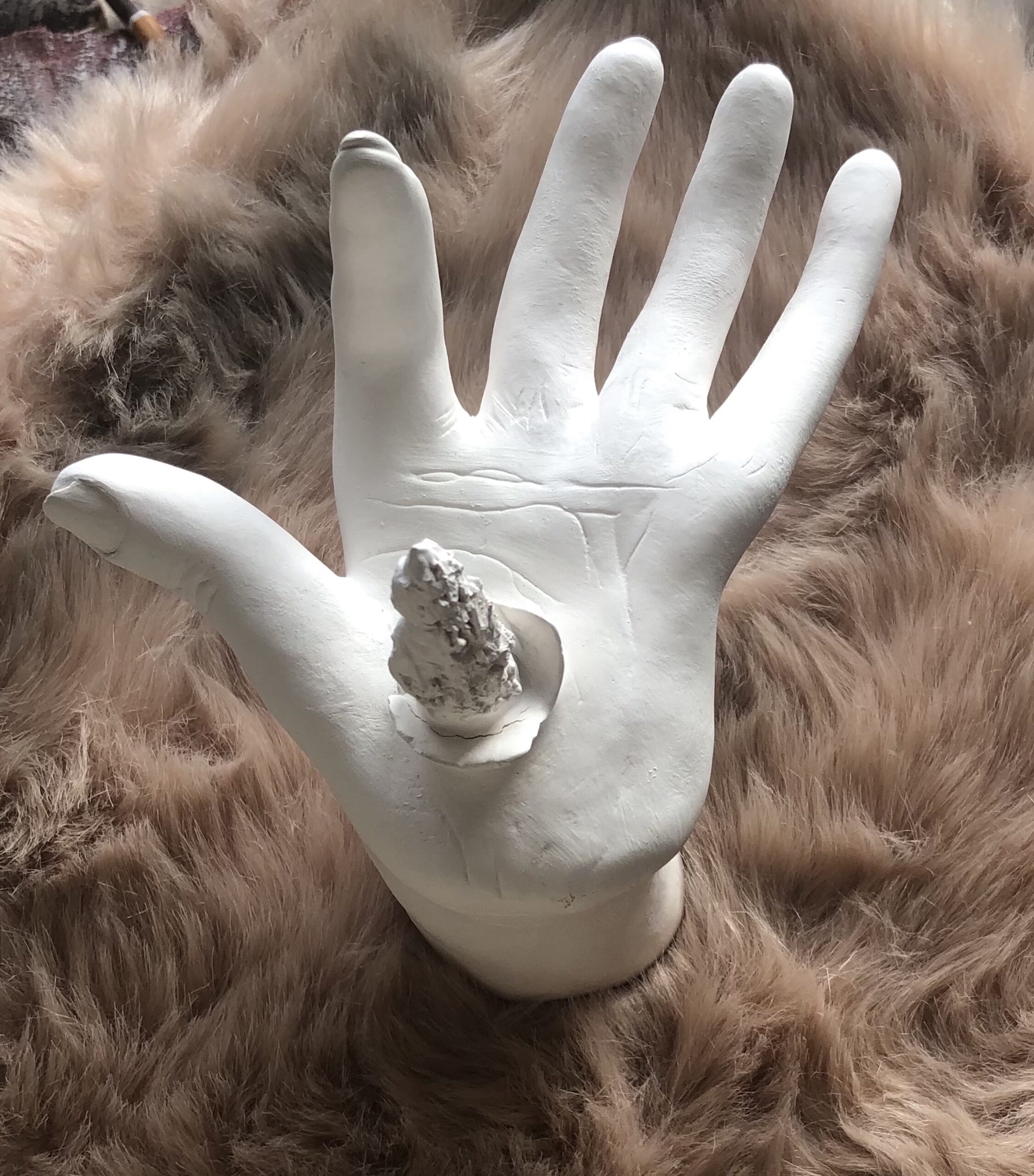 Sculpture
In the Palm of her Hand
Date 2021
Dimensions: H 15 x 11 x 12 cms;
Medium: synthetic fur; fired porcelain.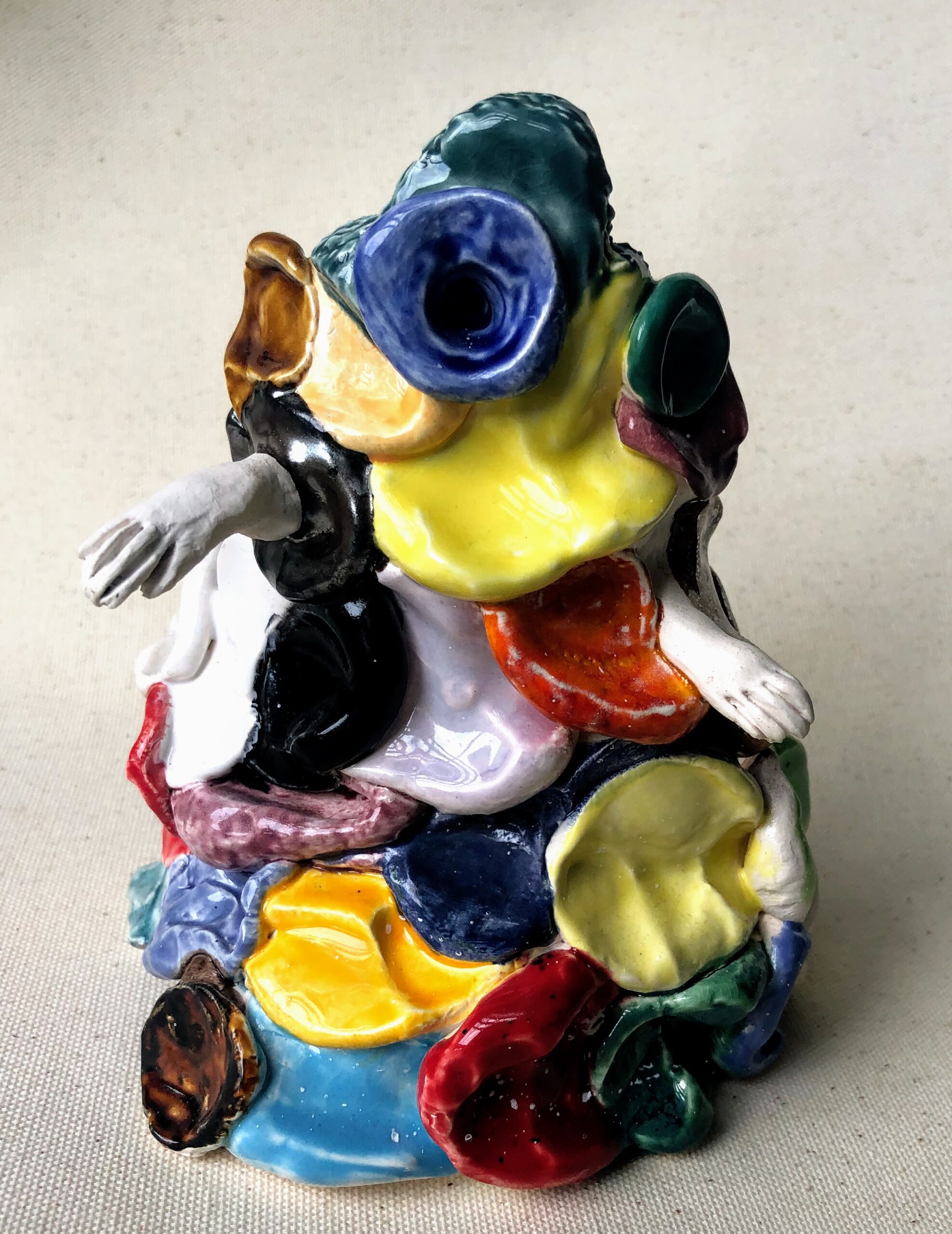 31 Thumbprints
Date 2020
Dimensions: H 16 x W 9 cms
Medium: Glazed porcelain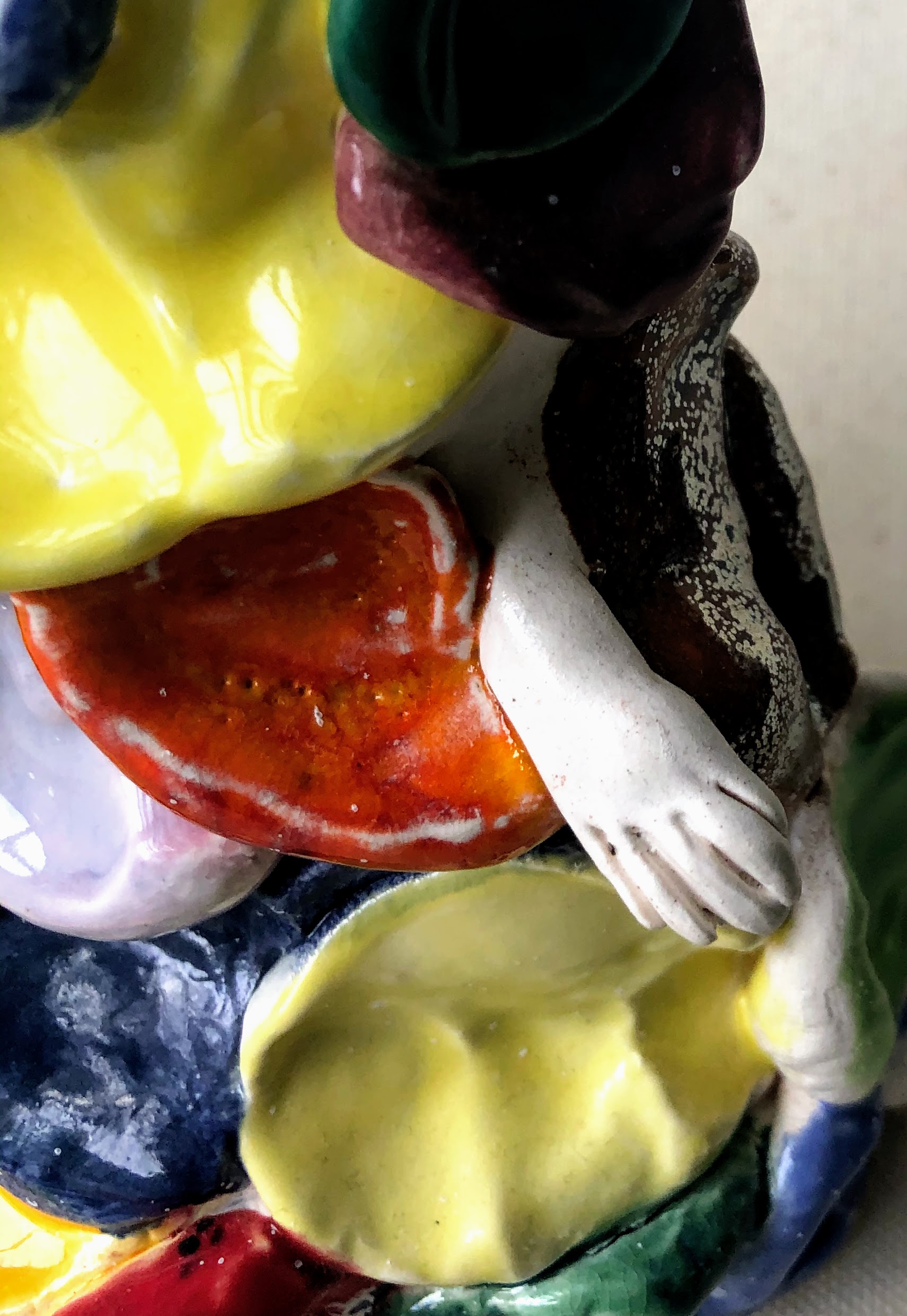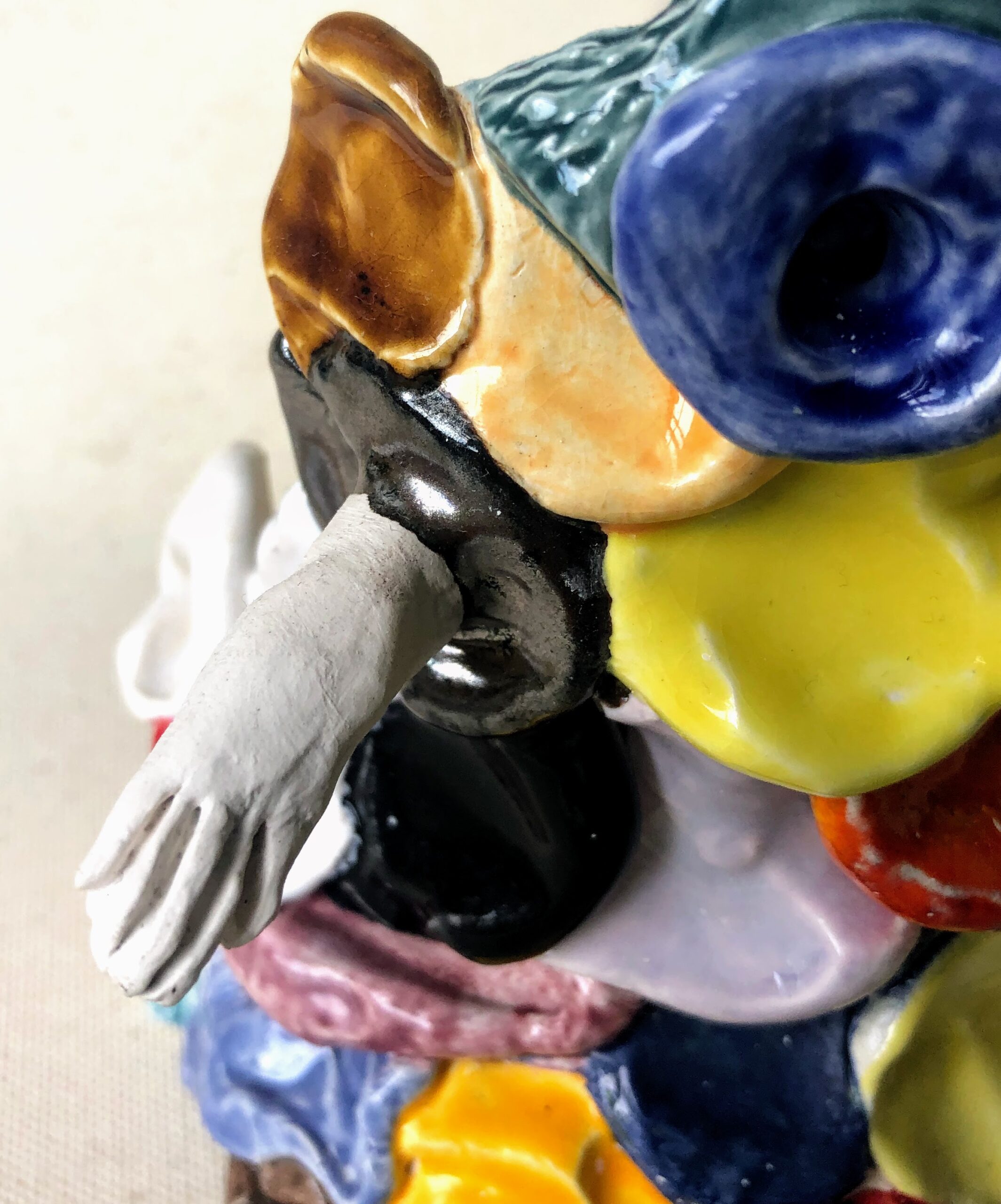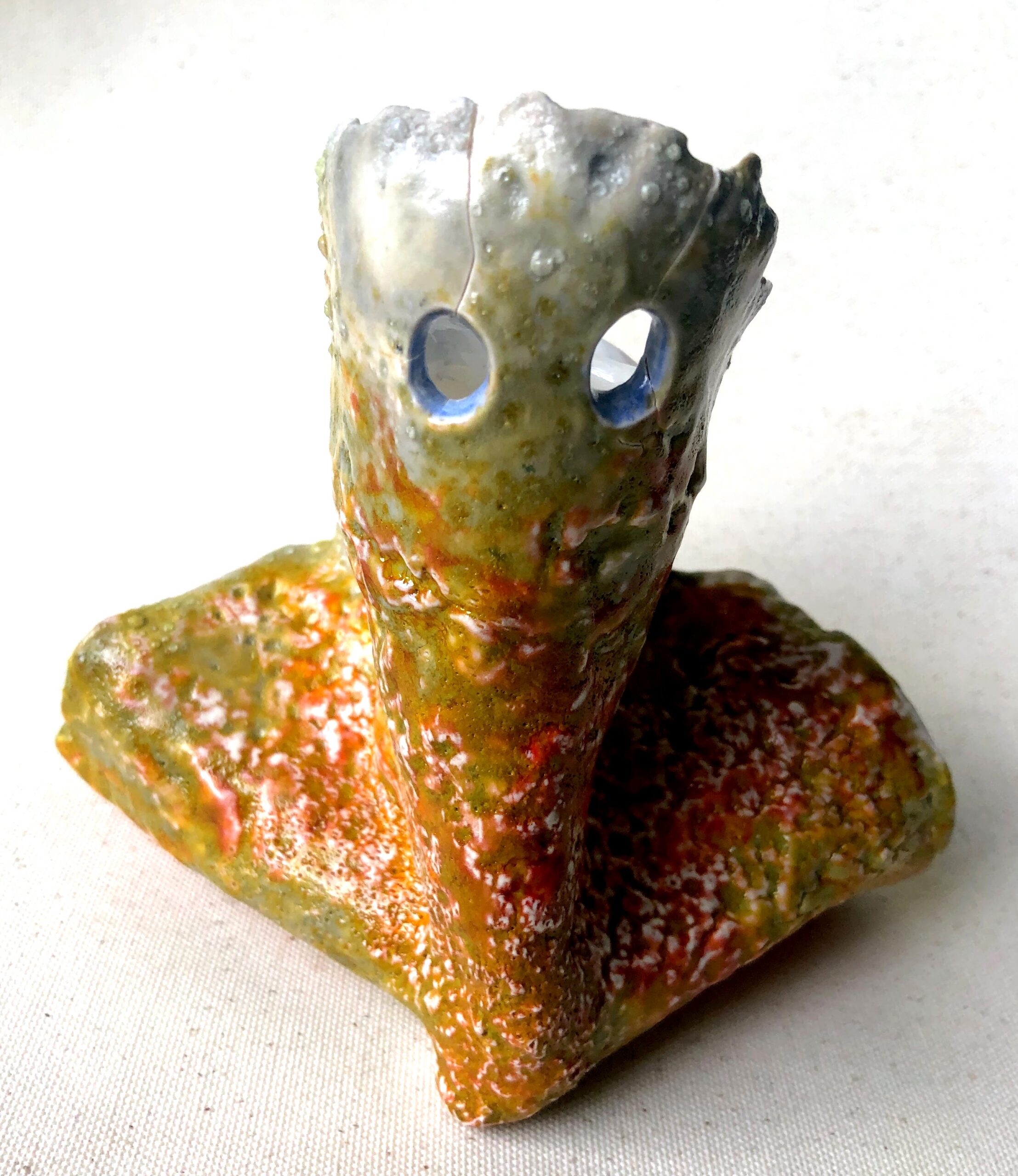 Carapace
Date 2020
Dimensions: H 16 x W 9 cms
Medium: Glazed porcelain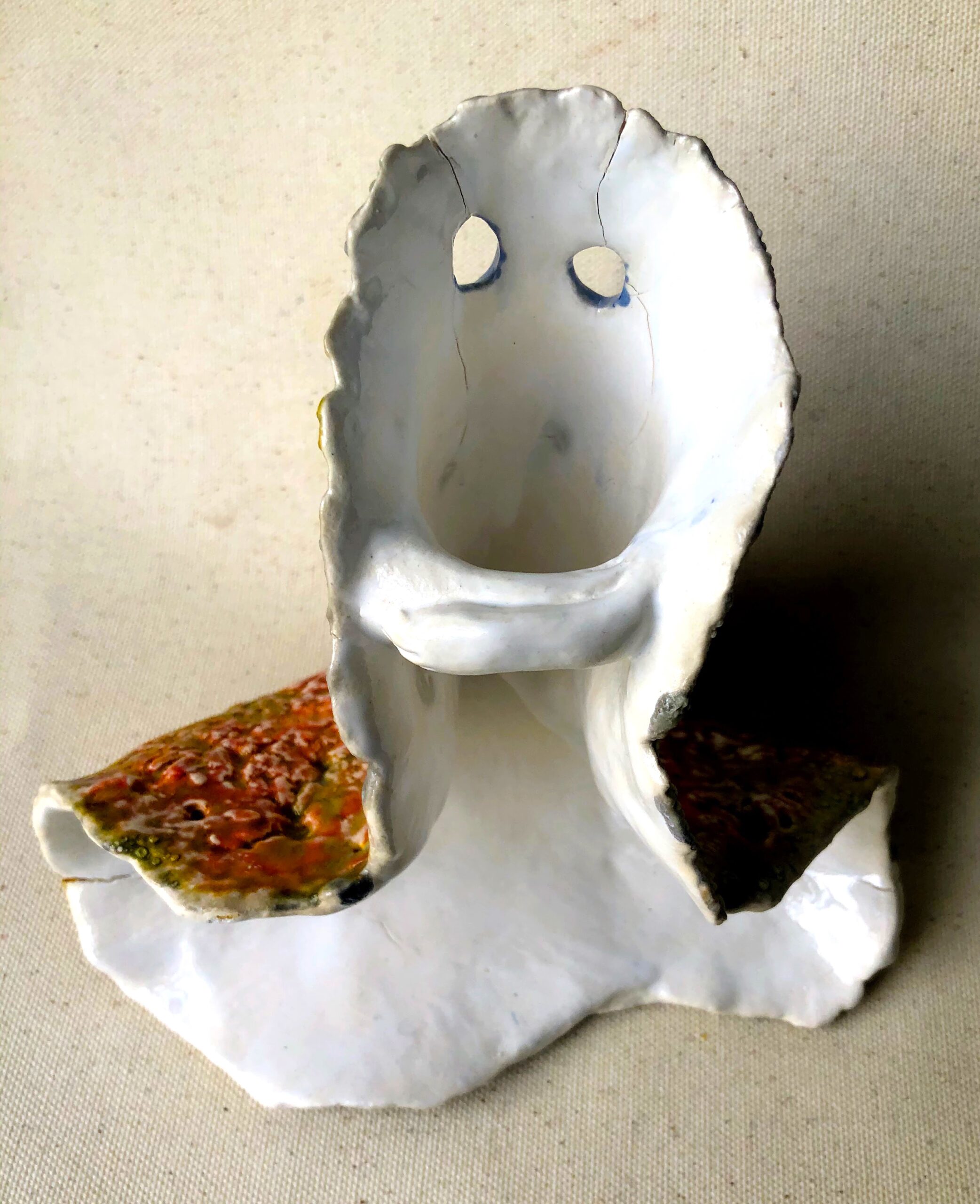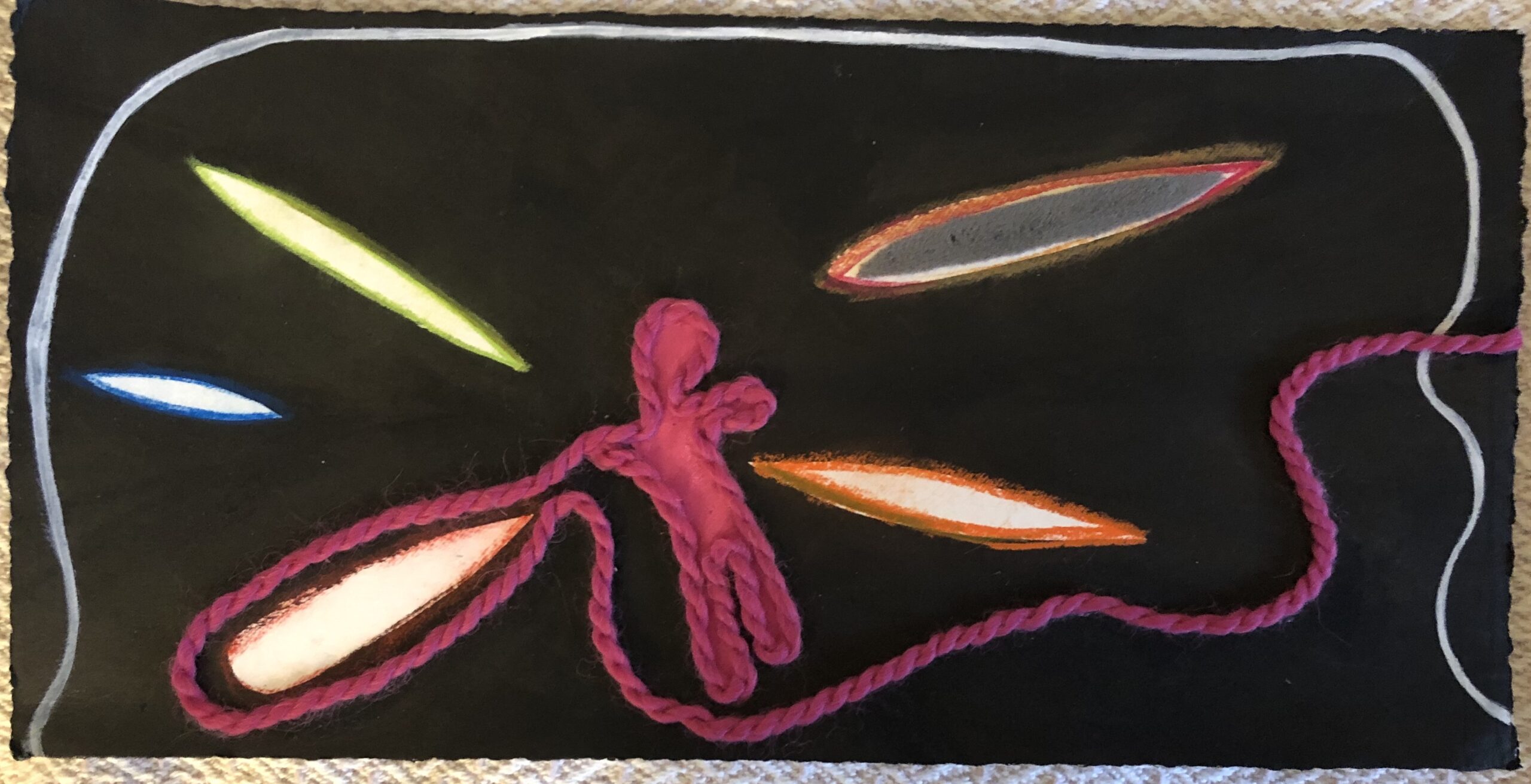 Walking Out
Date 2020
Dimensions: H 18 x W 30 cms
Medium: Mixed Media Collage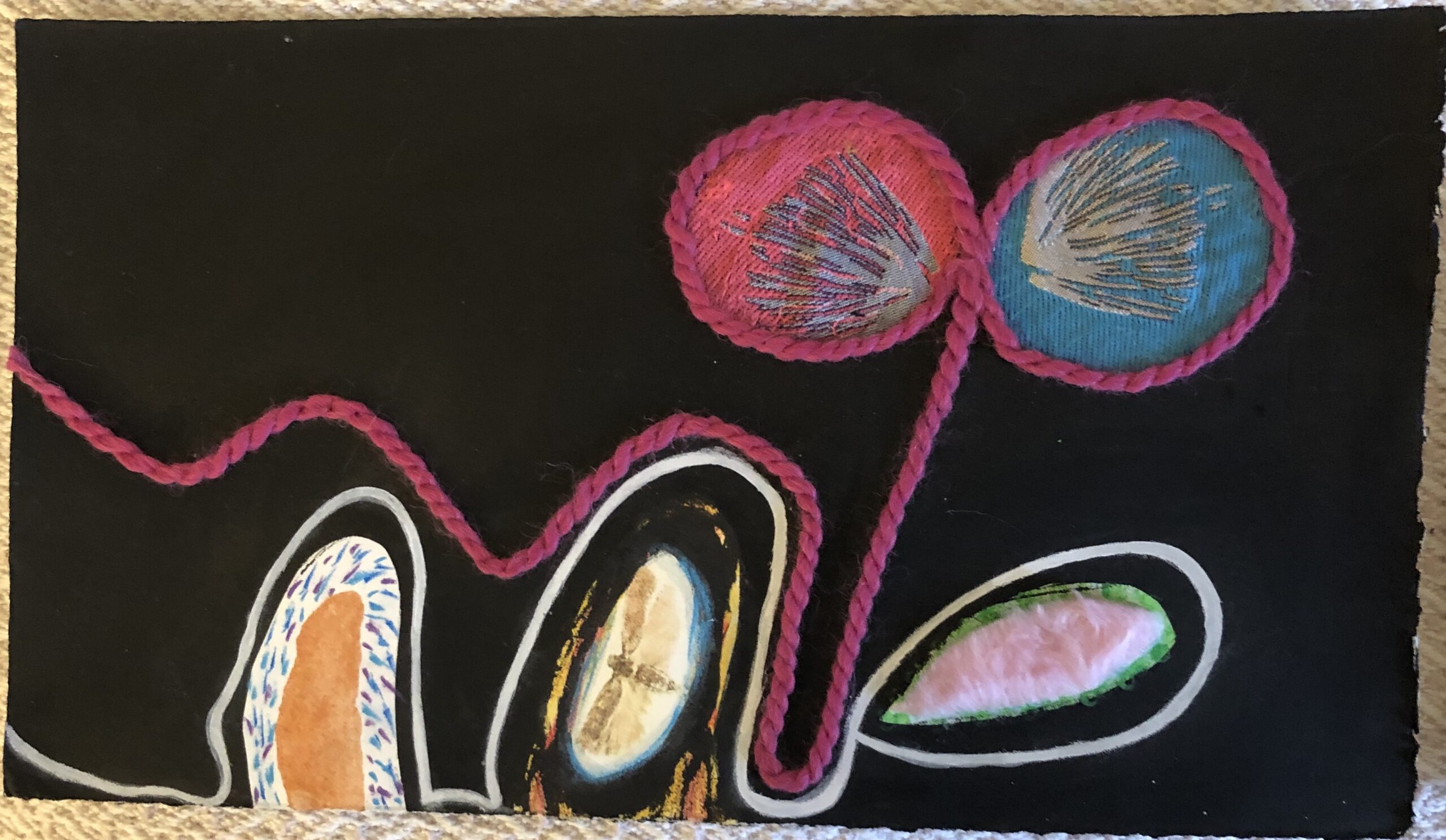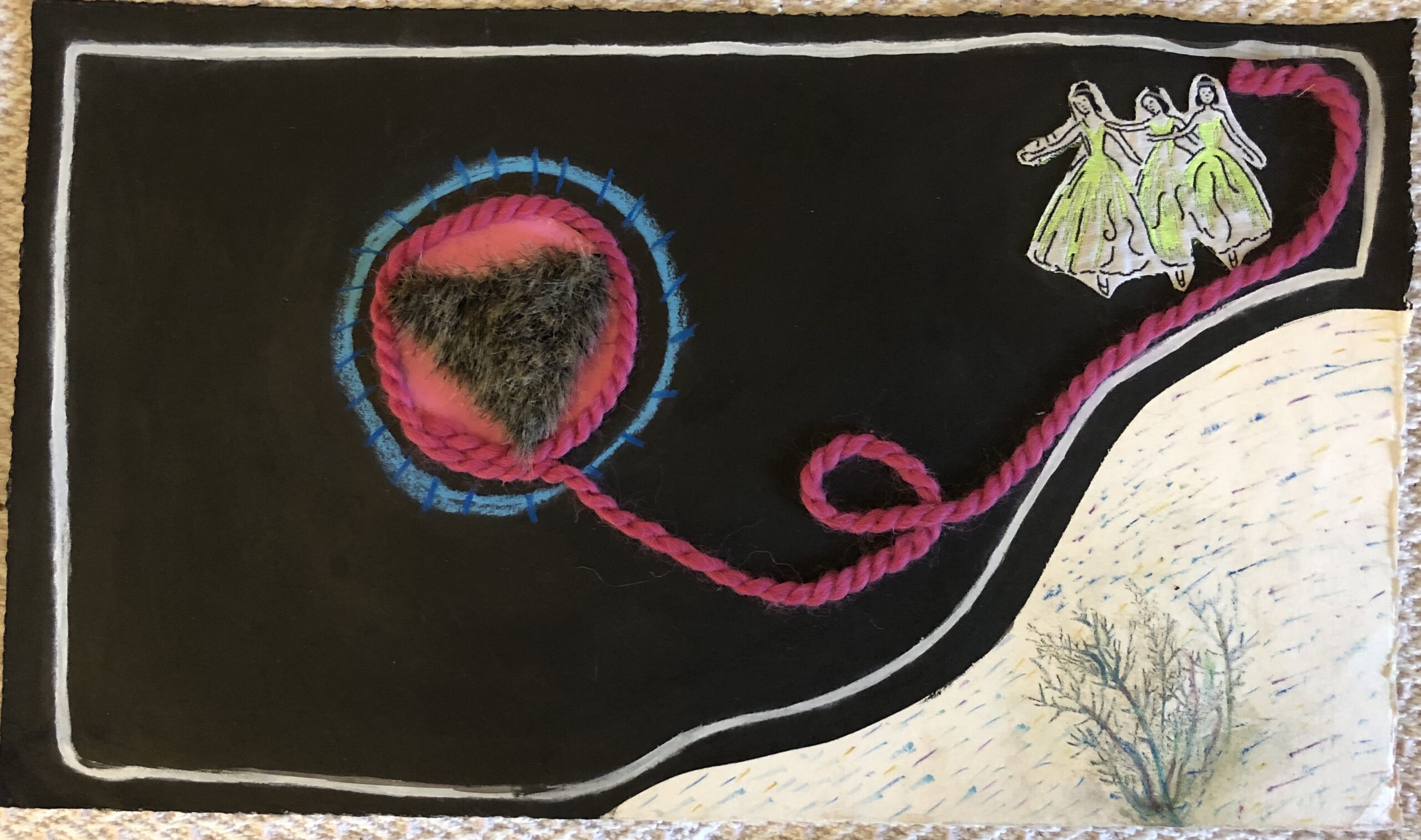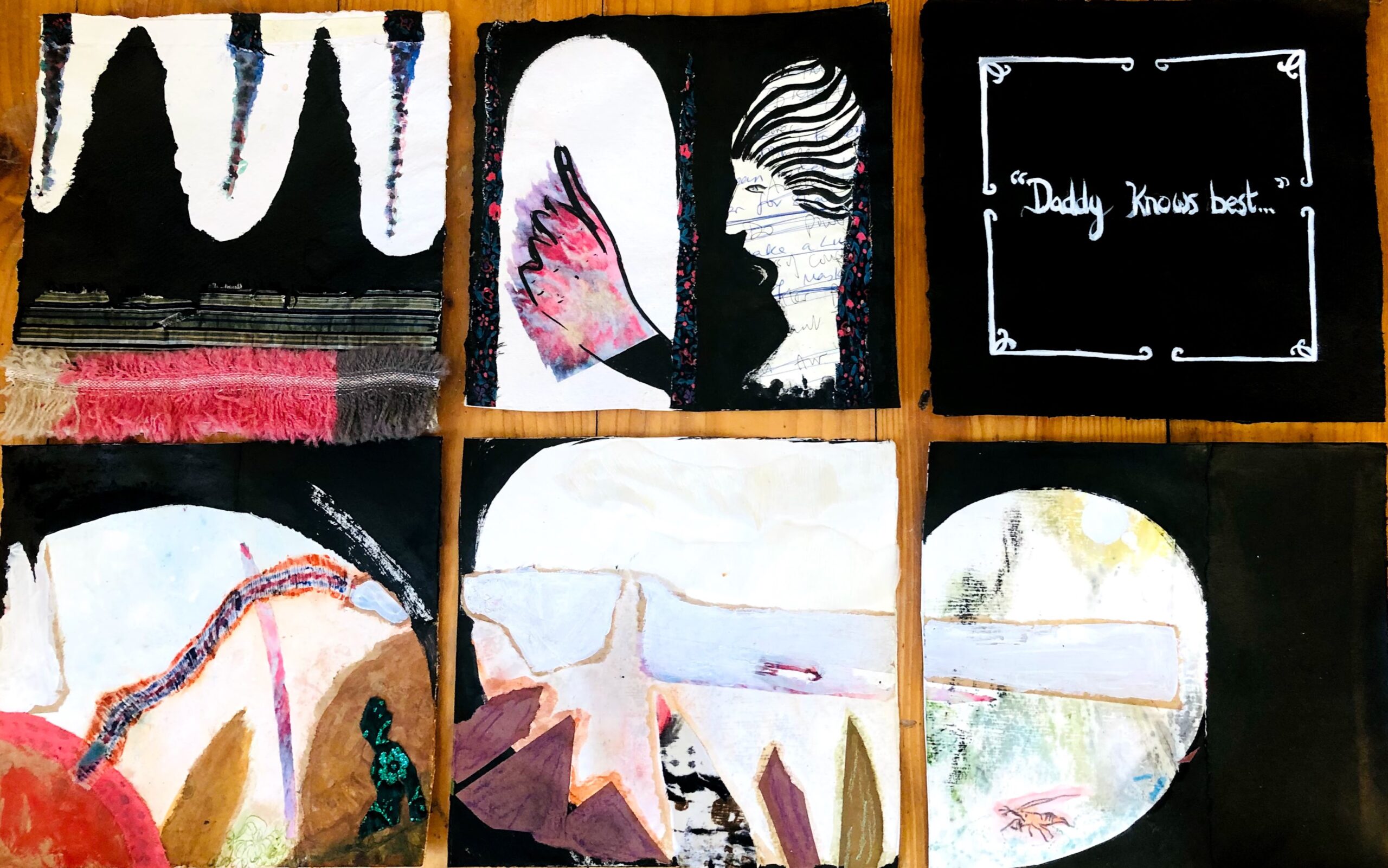 Daddy Knows Best
Date 2021
Dimensions: H 37 x W 68 cms
Medium: Mixed Media Collage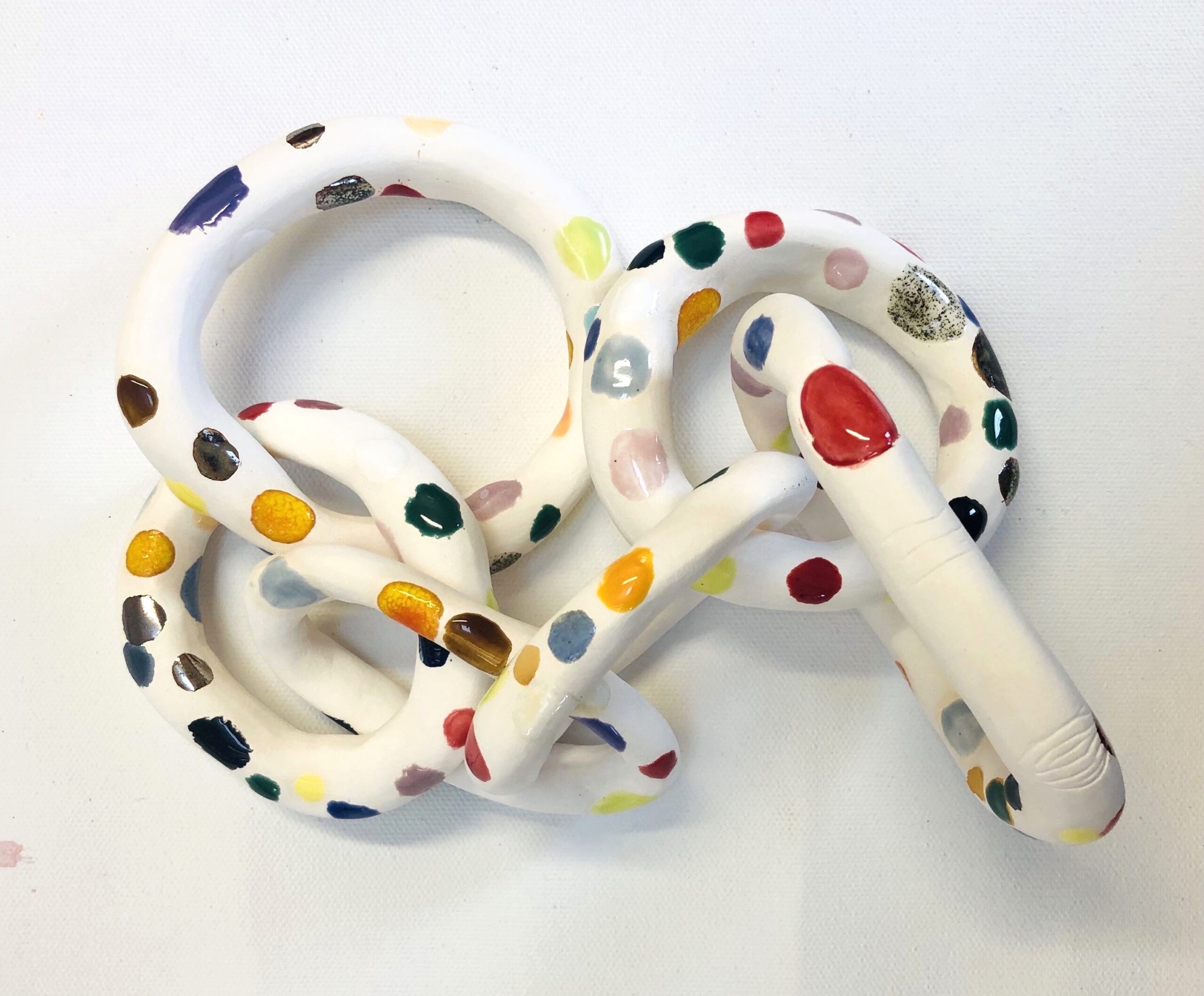 The Long Finger
Date 2020
Dimensions: 38 x 12 x 7 cms
Medium: Glazed Porcelain
The artist's work is currently highlighted on the contemporary online art site "Coca Project"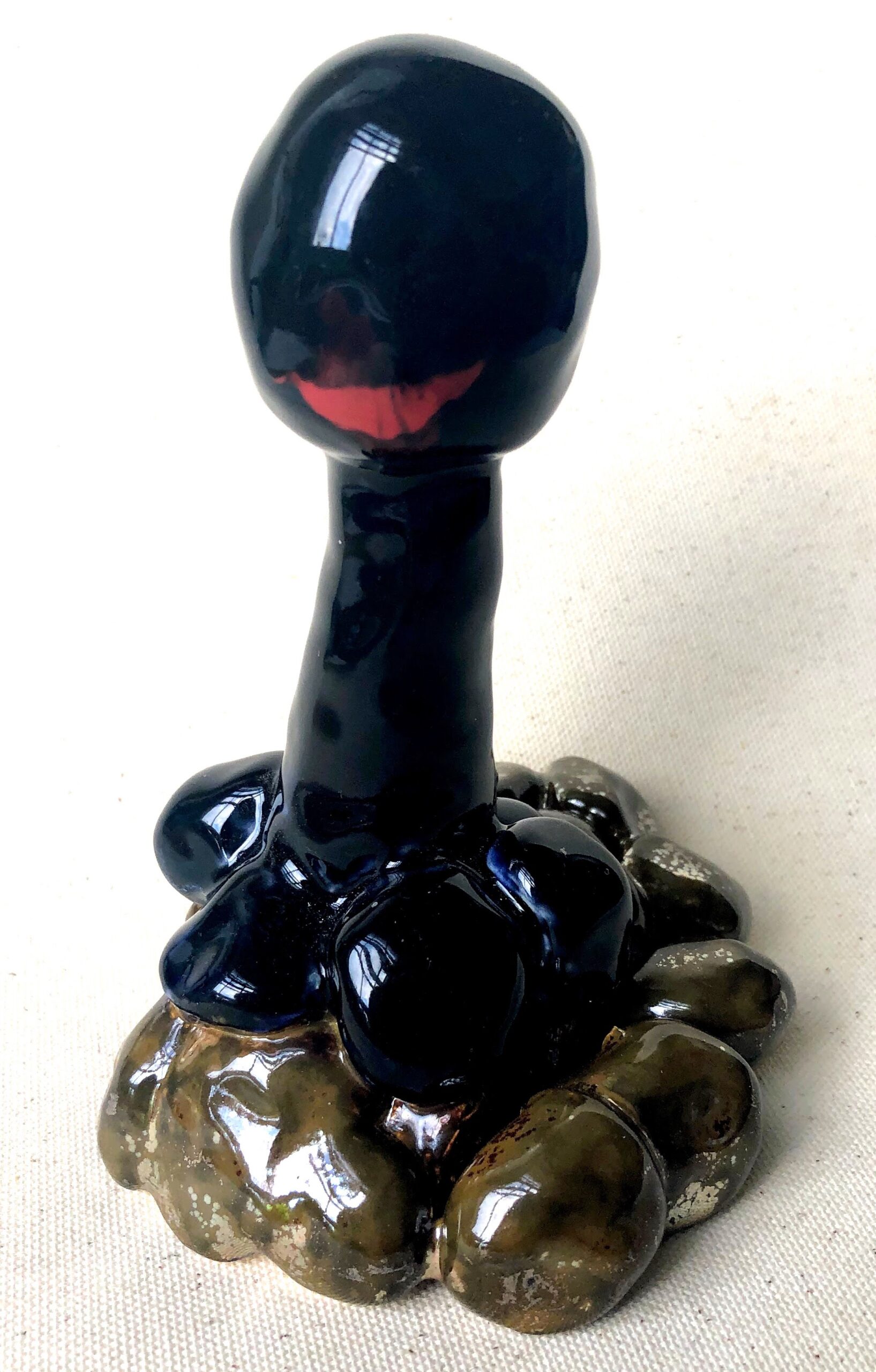 Big Head
Date 2020
Dimensions: H 16 x W 9 cms
Medium: Glazed Porcelain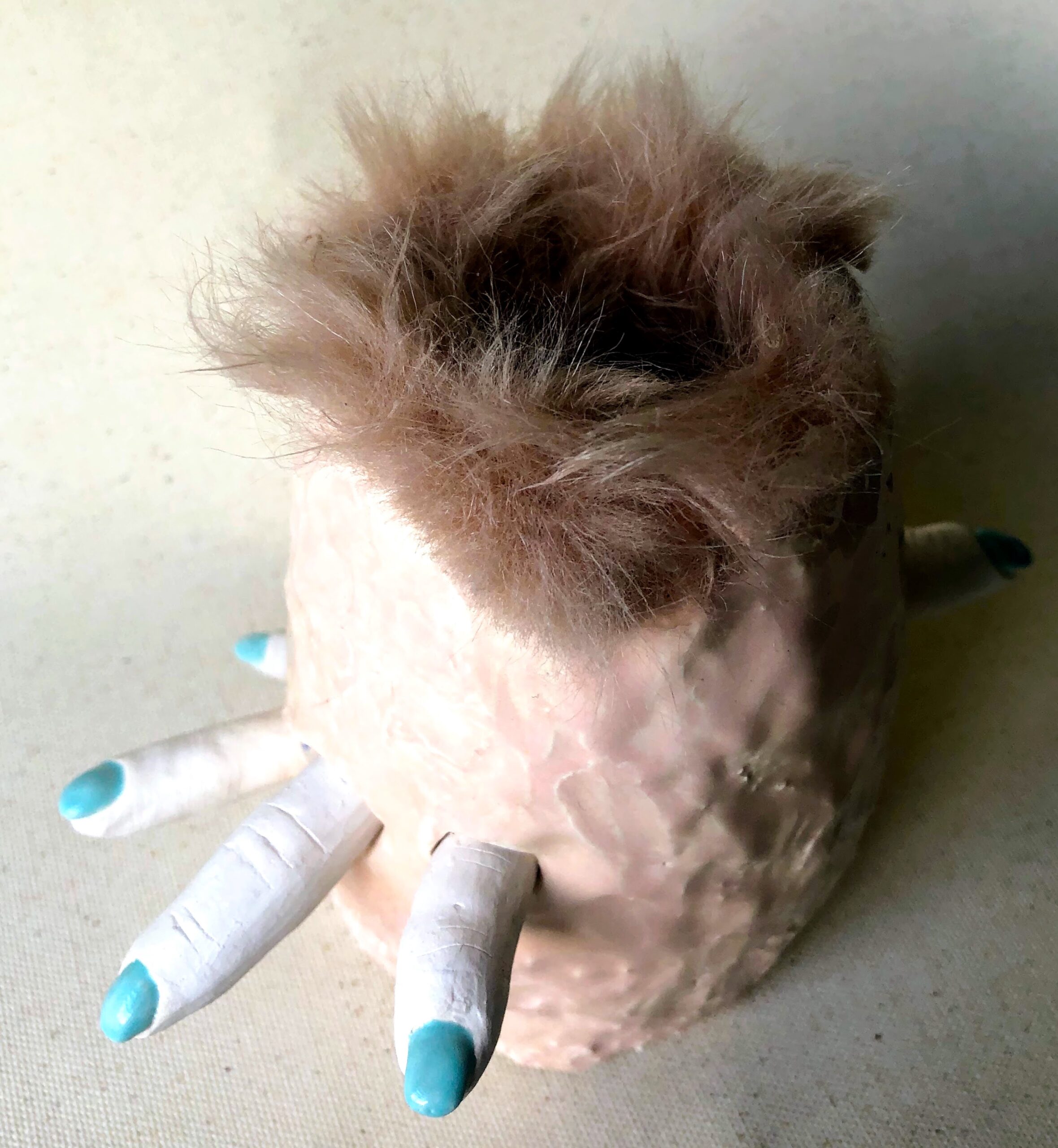 Furry Fingers
Date 2020
Dimensions: H 16 x W 11 cms
Medium: Glazed Porcelain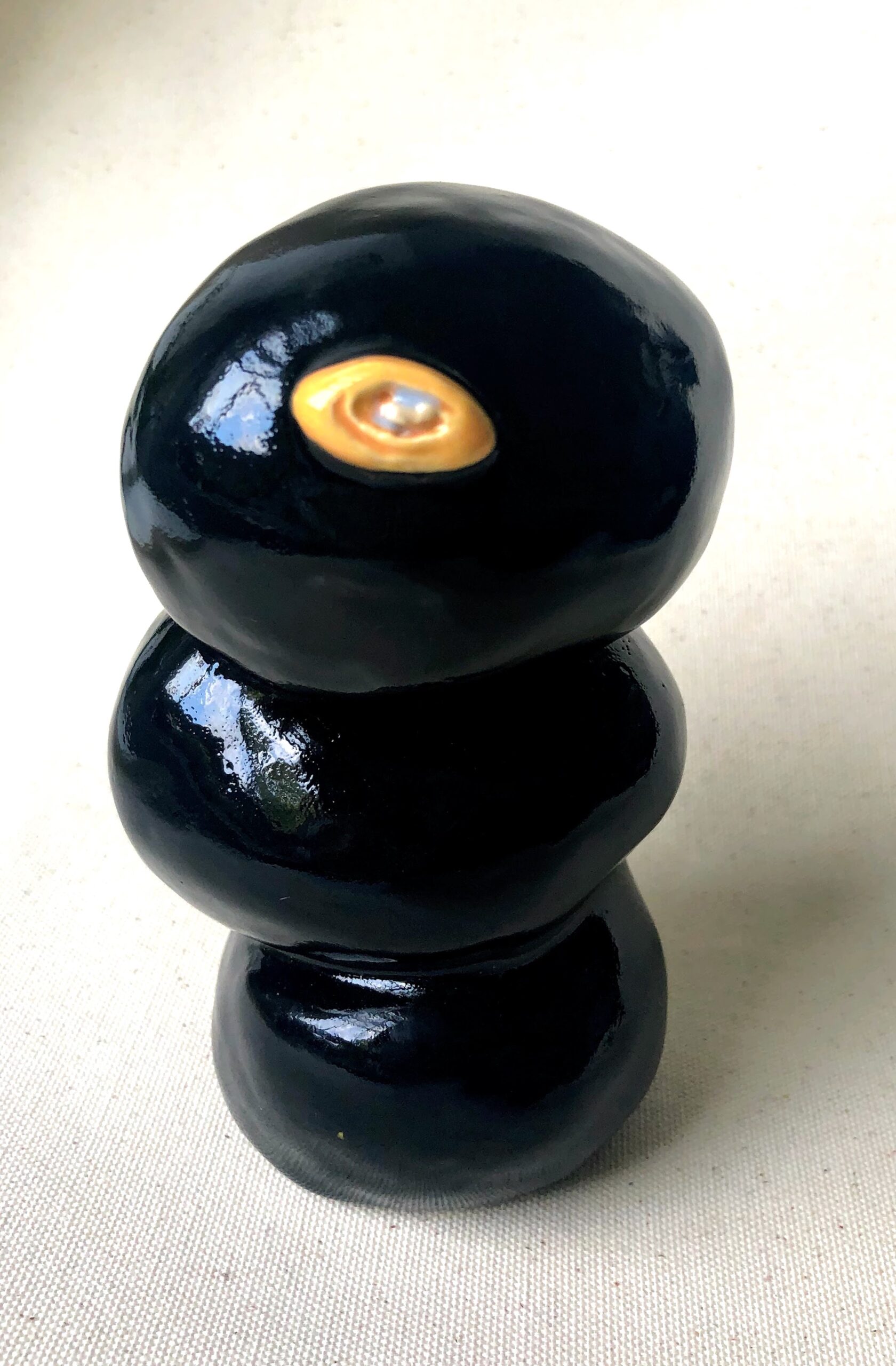 Humpty Dumpty
Date 2020
Dimensions: H 16 x W 9 cms
Medium: Glazed Porcelain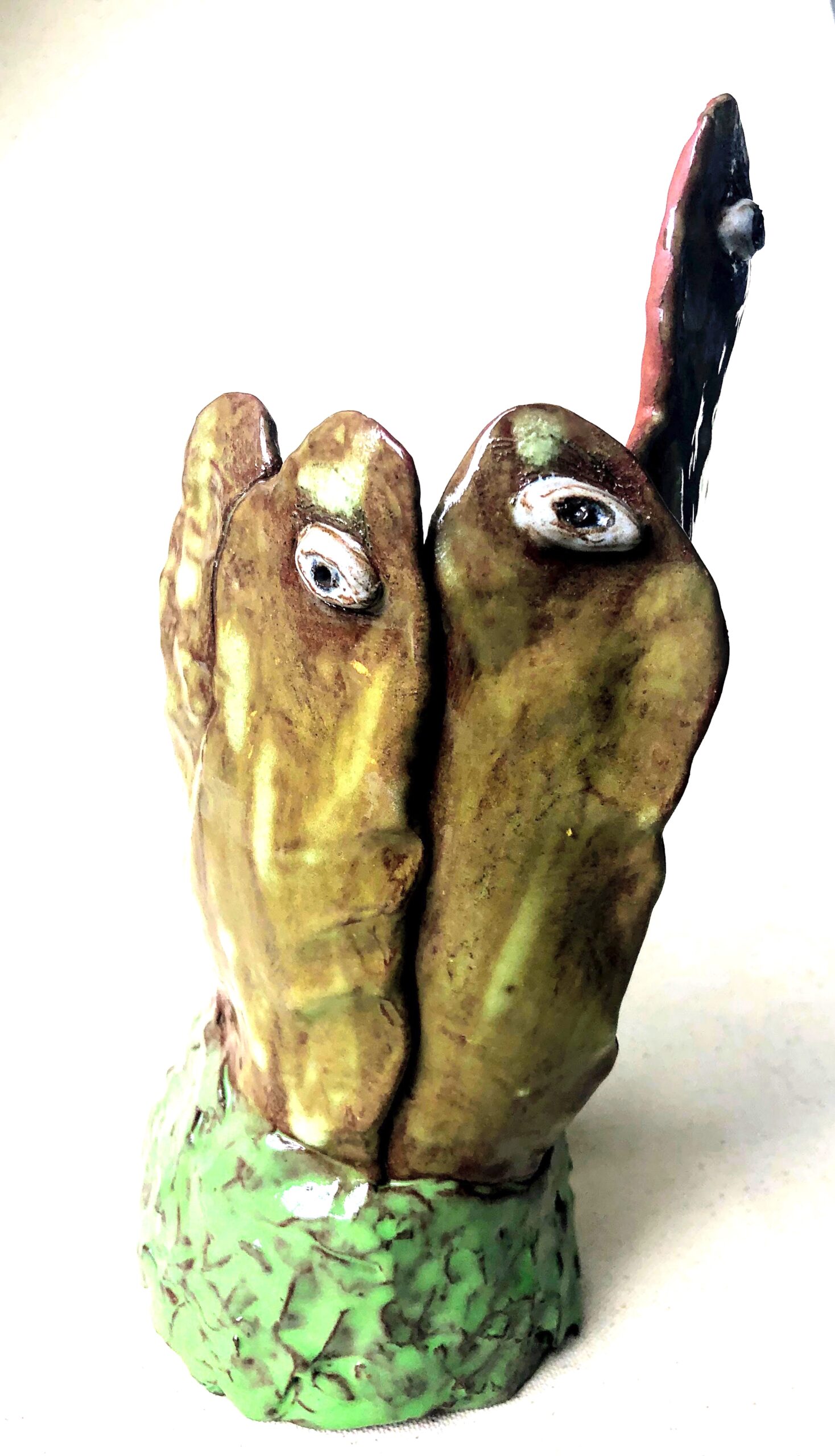 Leaf Eyes
Date 2020
Dimensions: H 20 x W 9 cms
Medium: Glazed Red Clay