Margaret Fitzgibbon
Contemporary Artist
About Margaret Fitzgibbon
Margaret uses a broad variety of materials to continuously expand and evolve a body of work that includes sculpture, collage drawing, and textiles. Her subject matter is broad, taking in the human, plant and animal world, memory, mythological and feminist themes and forgotten female historical figures.
She is currently preparing for a large solo show in Ireland in 2023.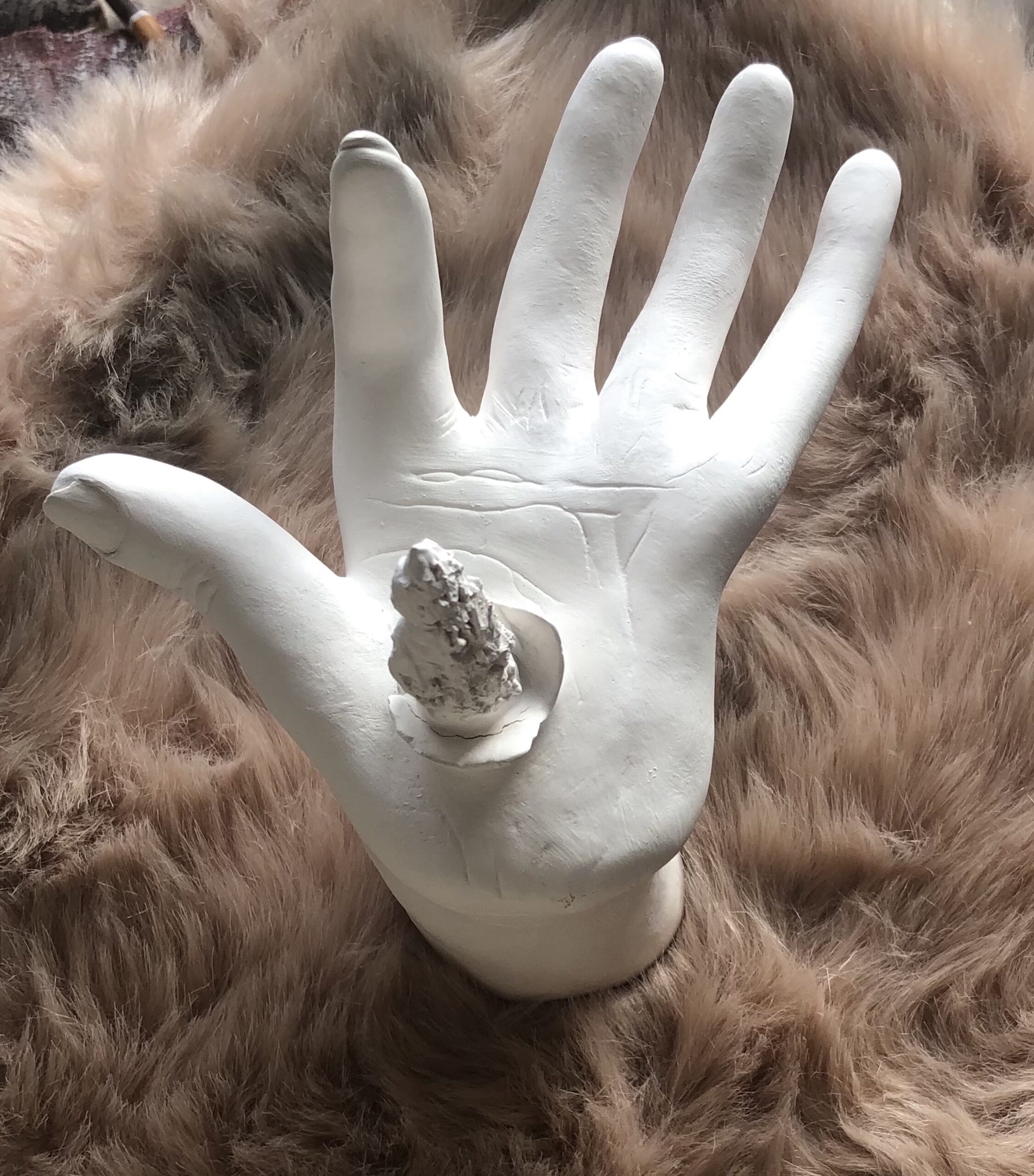 Sculpture
In the Palm of her Hand
Date 2021
Dimensions: H 15 x 11 x 12 cms;
Medium: synthetic fur; fired porcelain.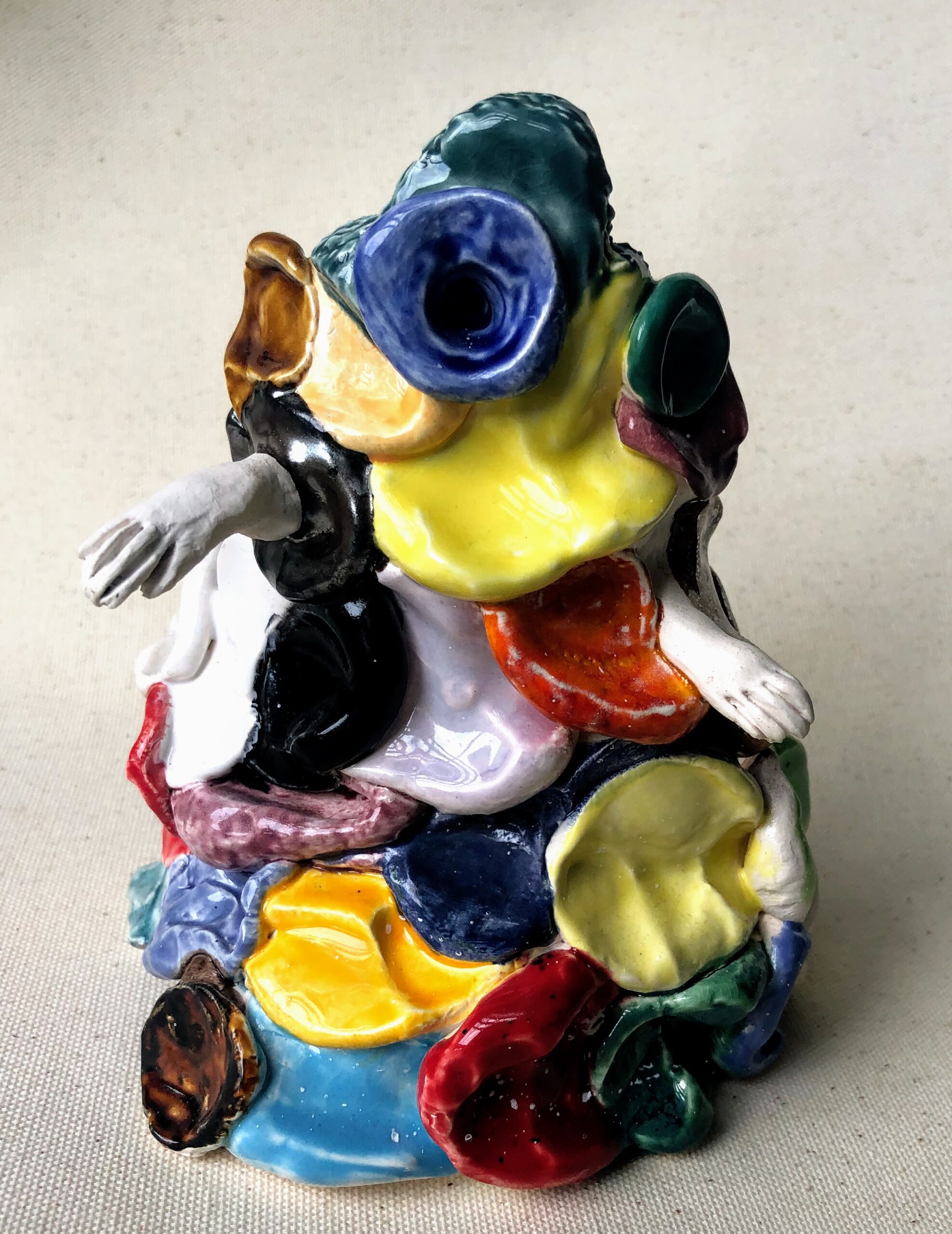 31 Thumbprints
Date 2020
Dimensions: H 16 x W 9 cms
Medium: Glazed porcelain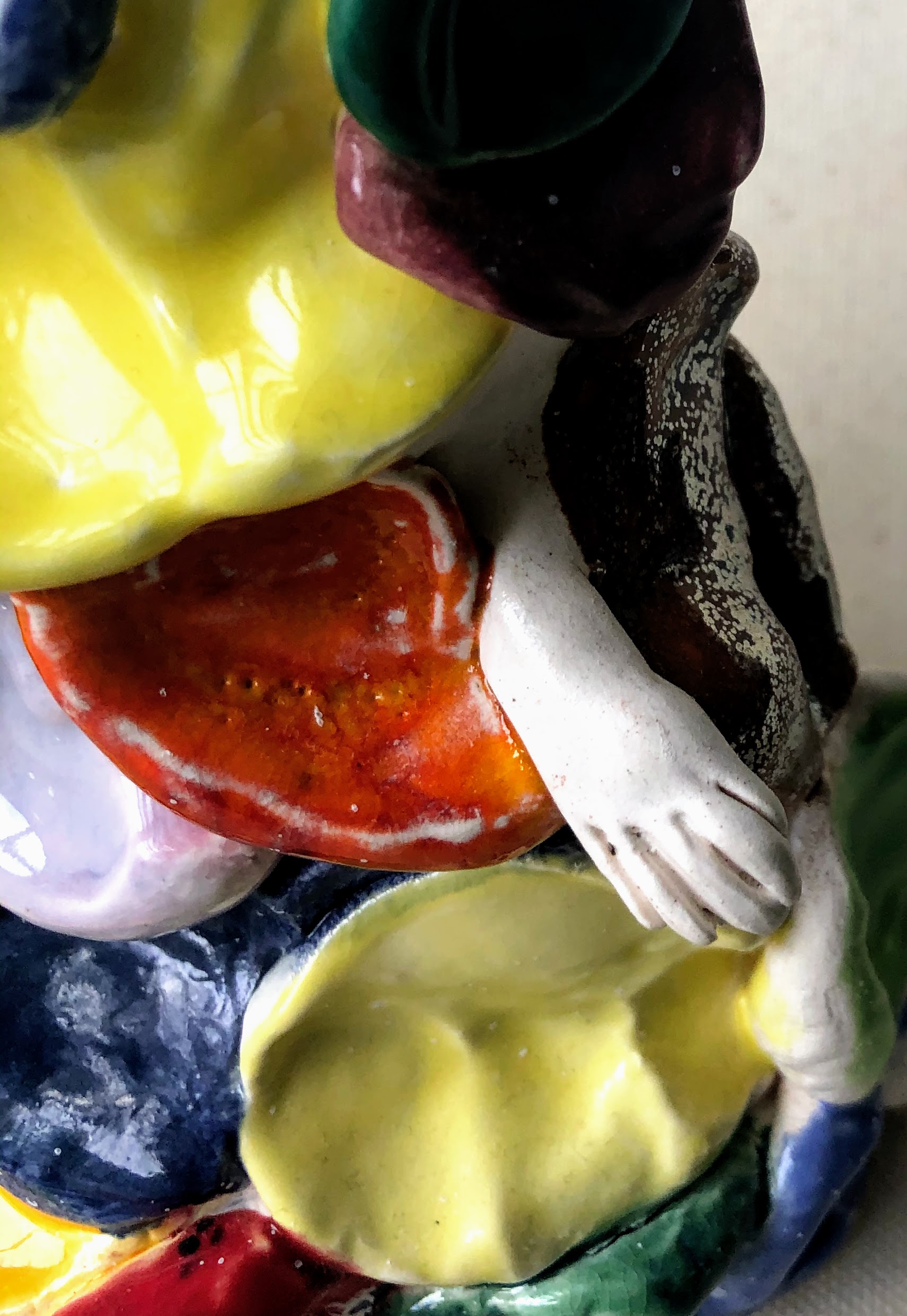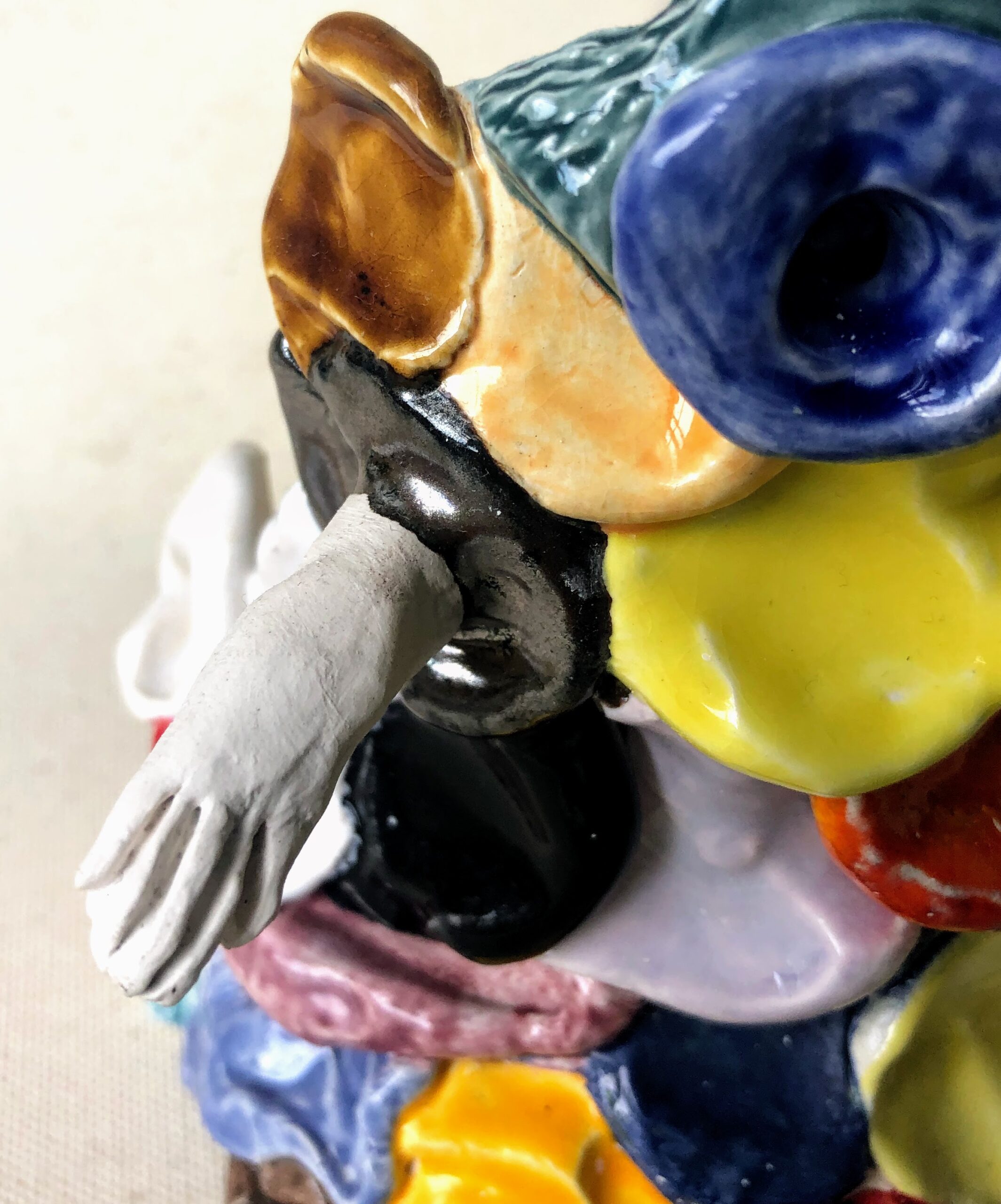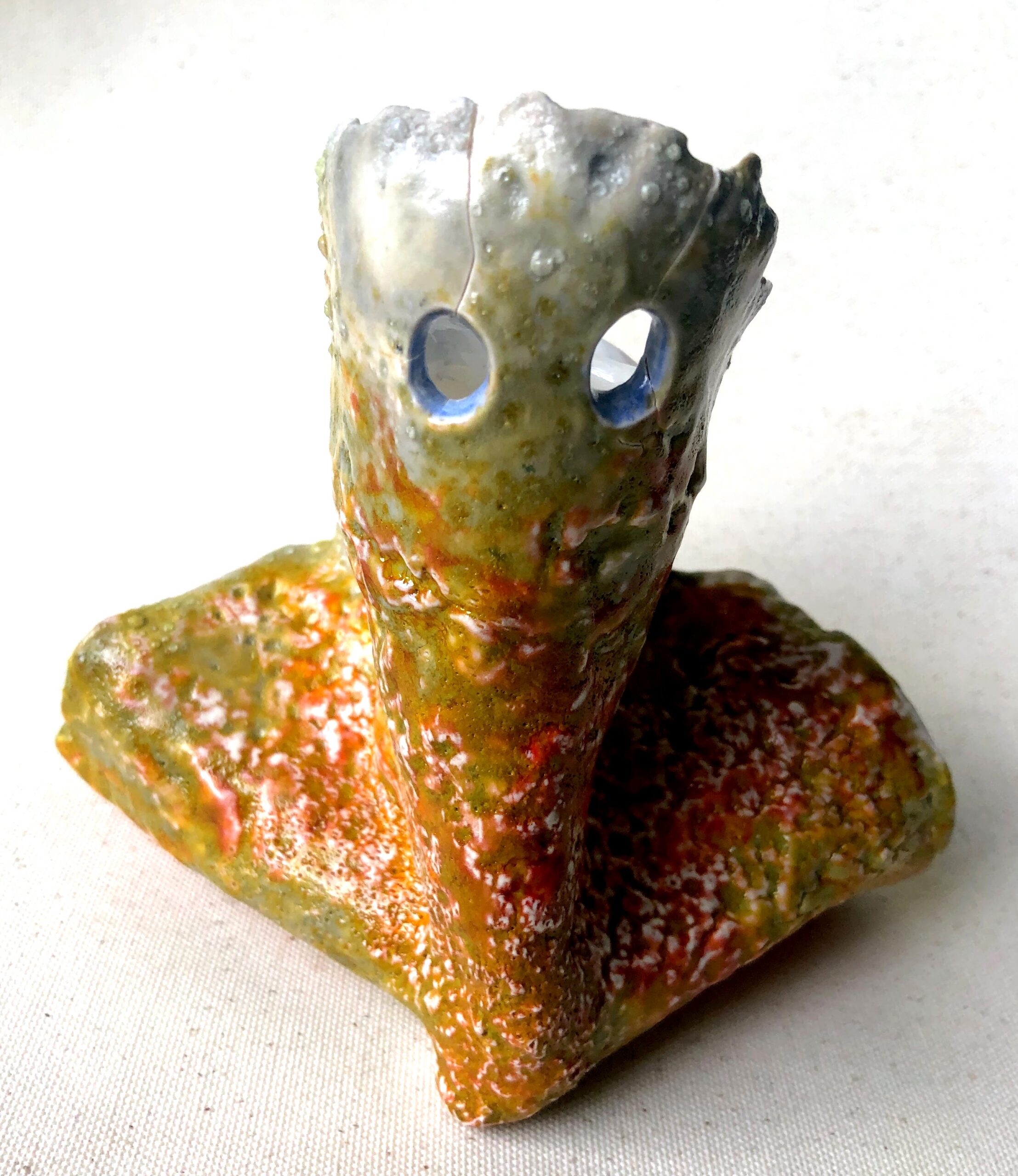 Carapace
Date 2020
Dimensions: H 16 x W 9 cms
Medium: Glazed porcelain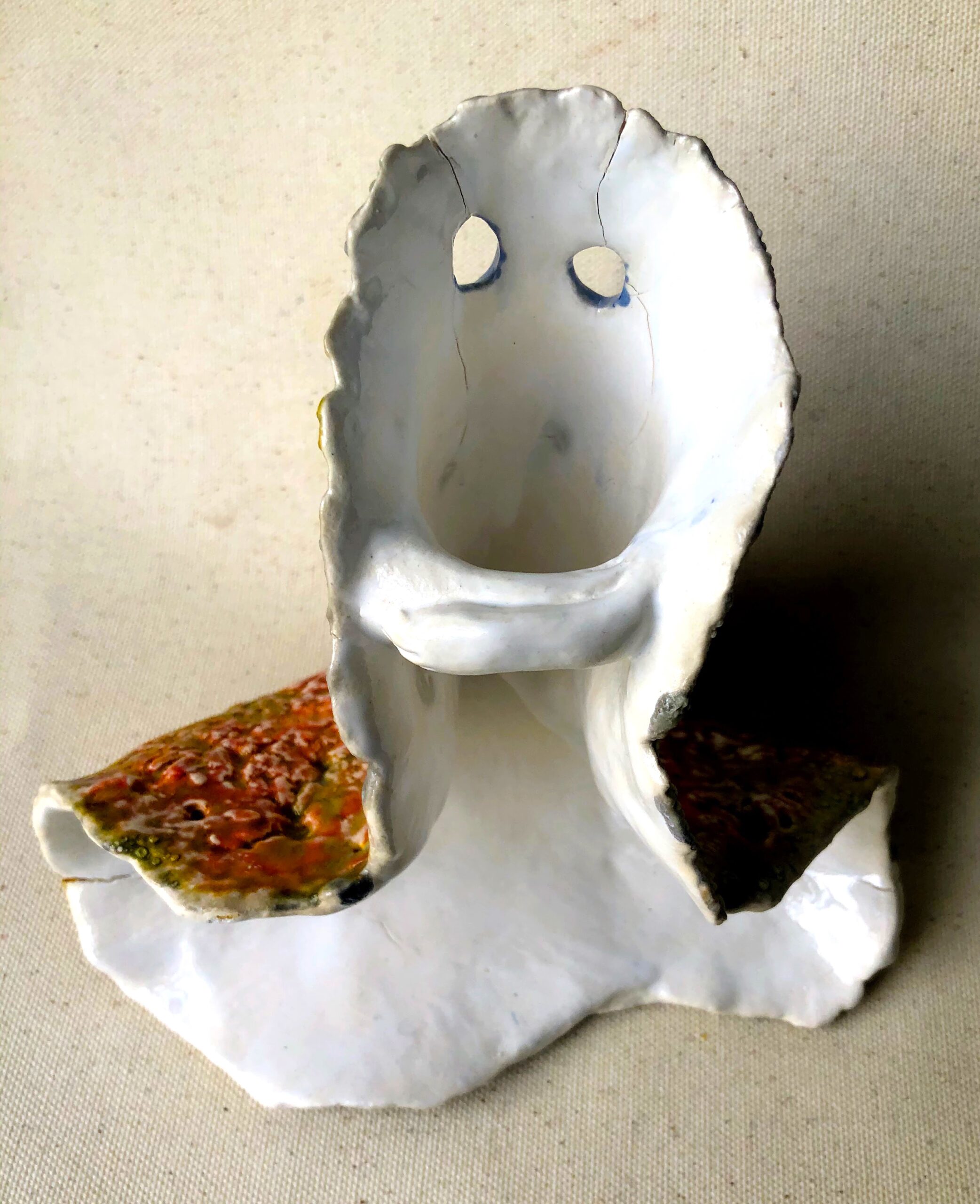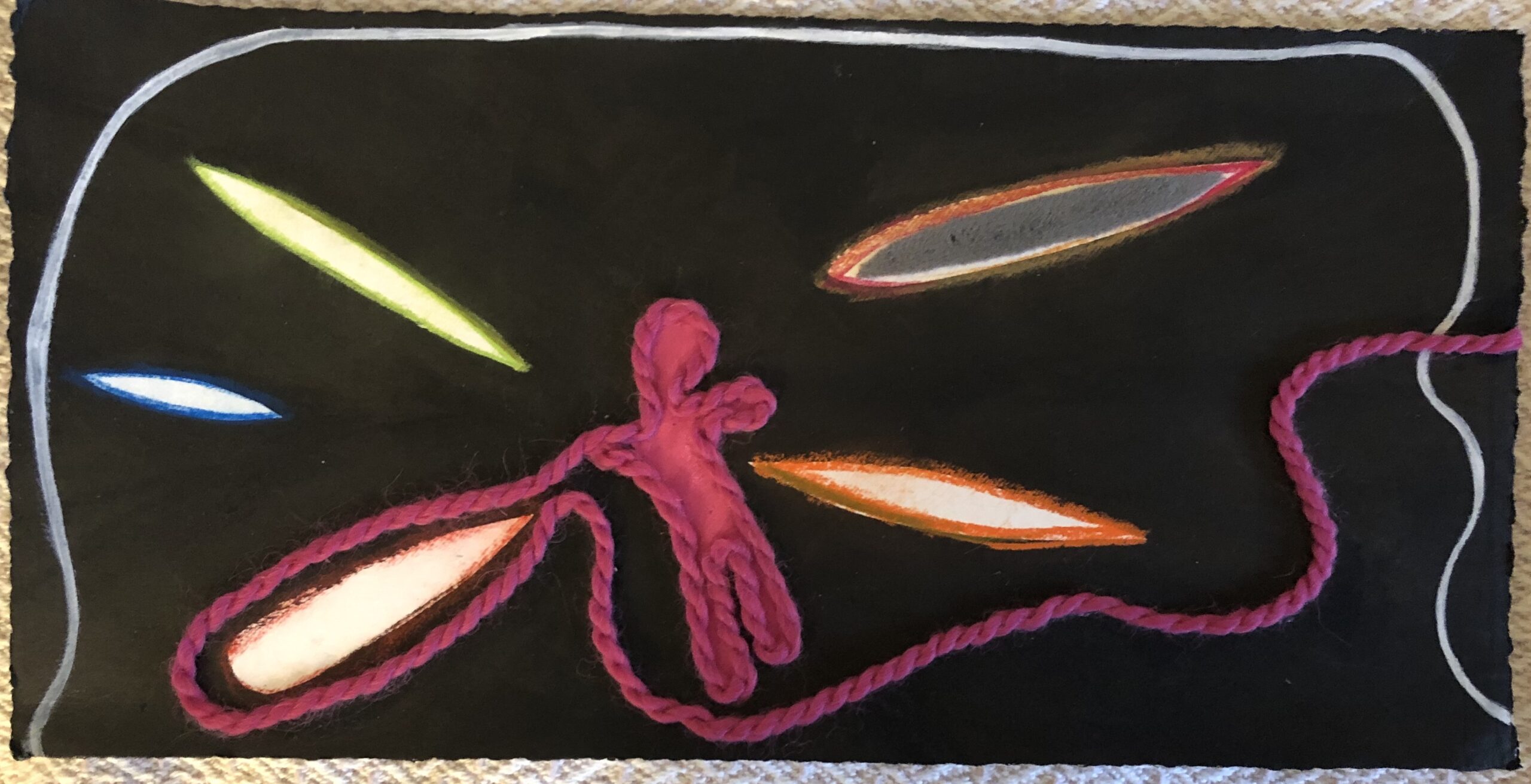 Walking Out
Date 2020
Dimensions: H 18 x W 30 cms
Medium: Mixed Media Collage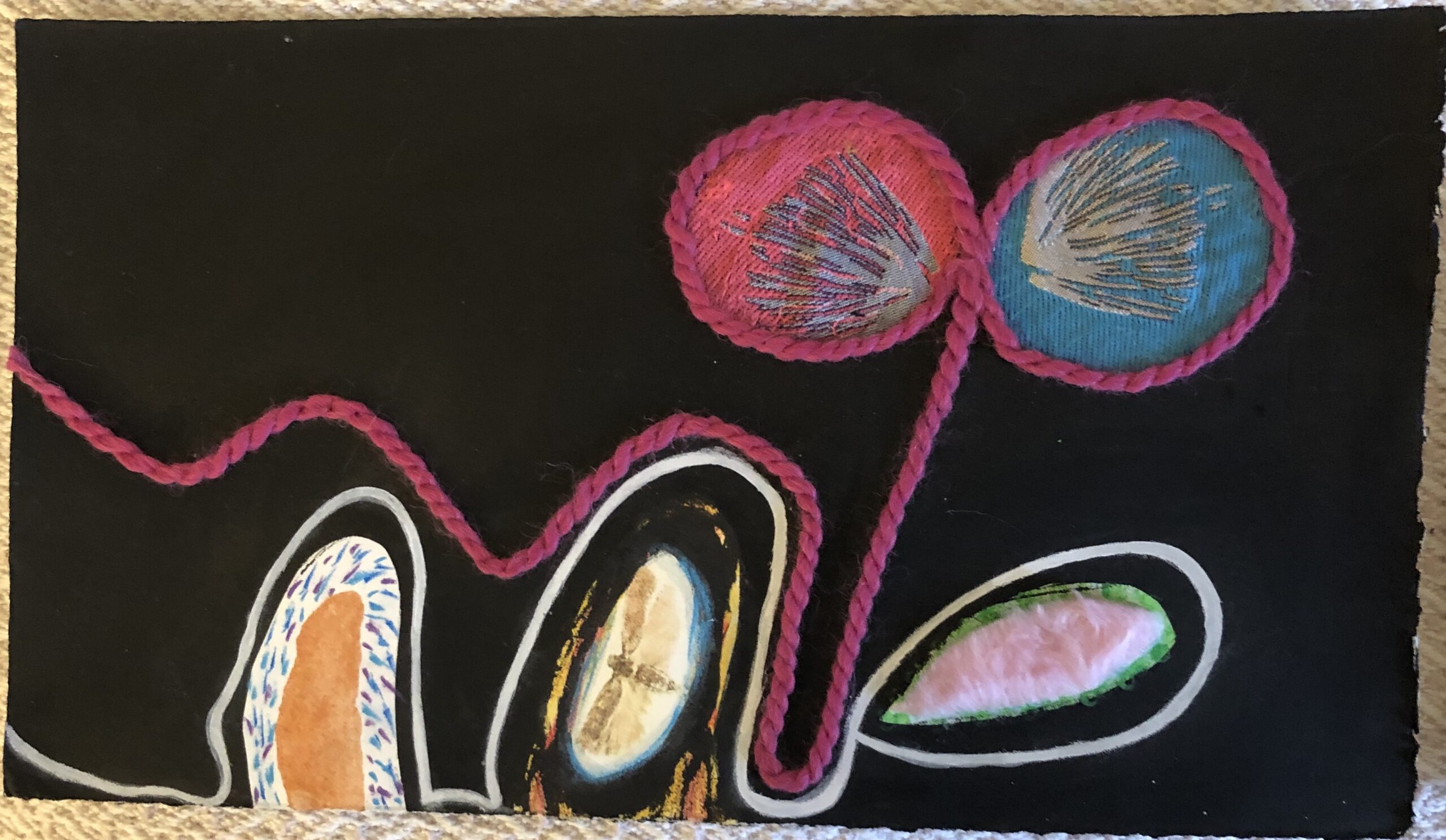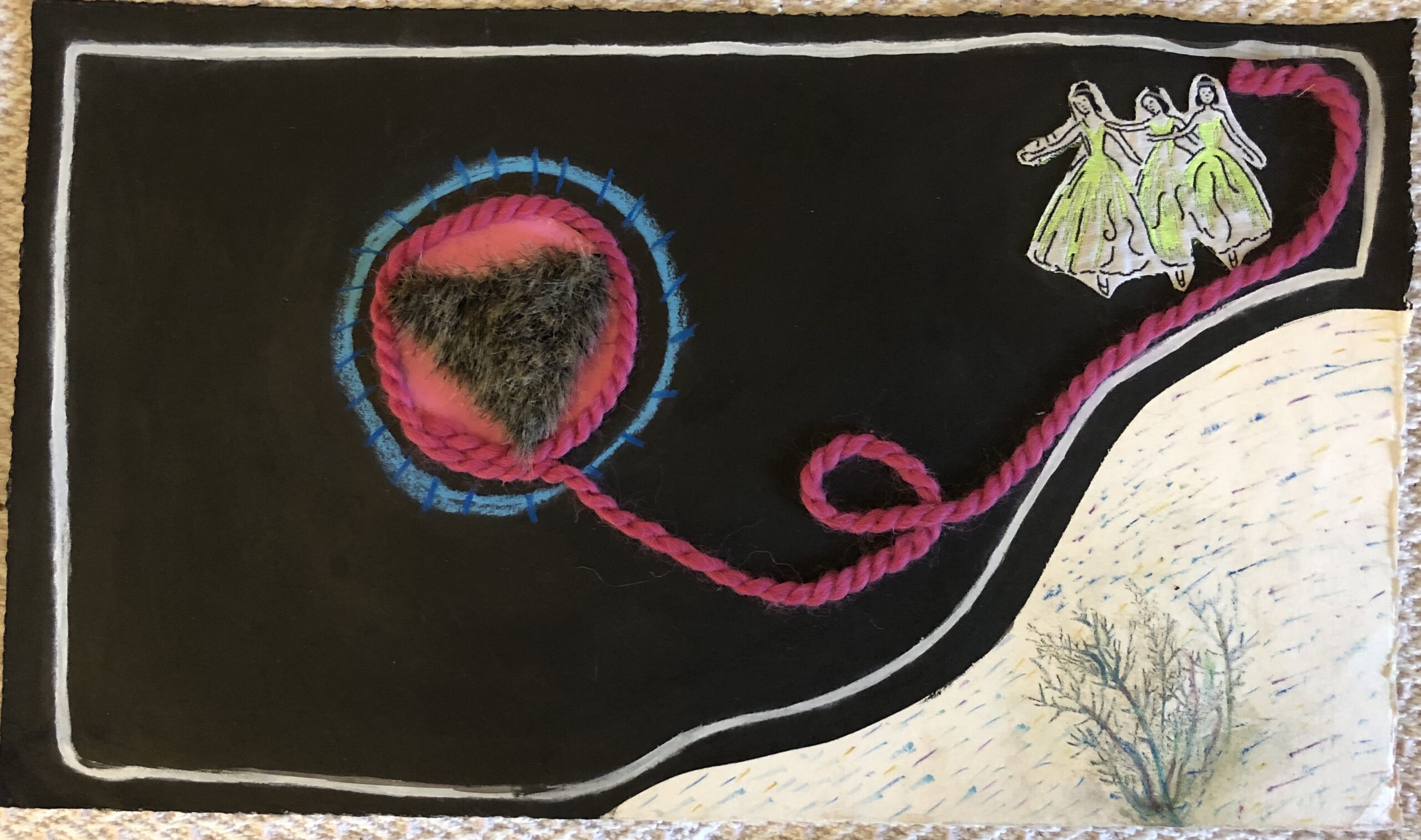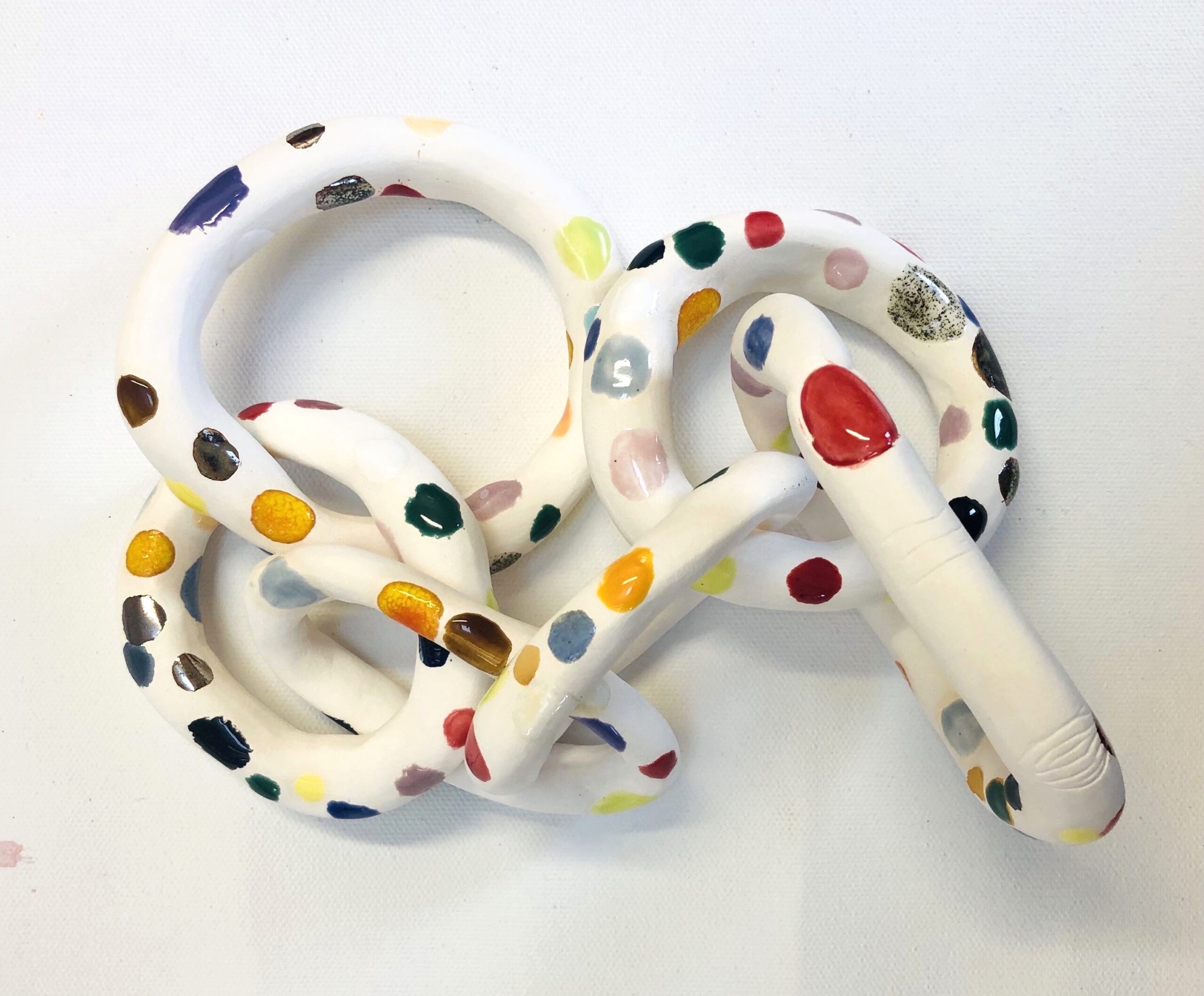 The Long Finger
Date 2020
Dimensions: 38 x 12 x 7 cms
Medium: Glazed Porcelain
The artist's work is currently highlighted on the contemporary online art site "Coca Project"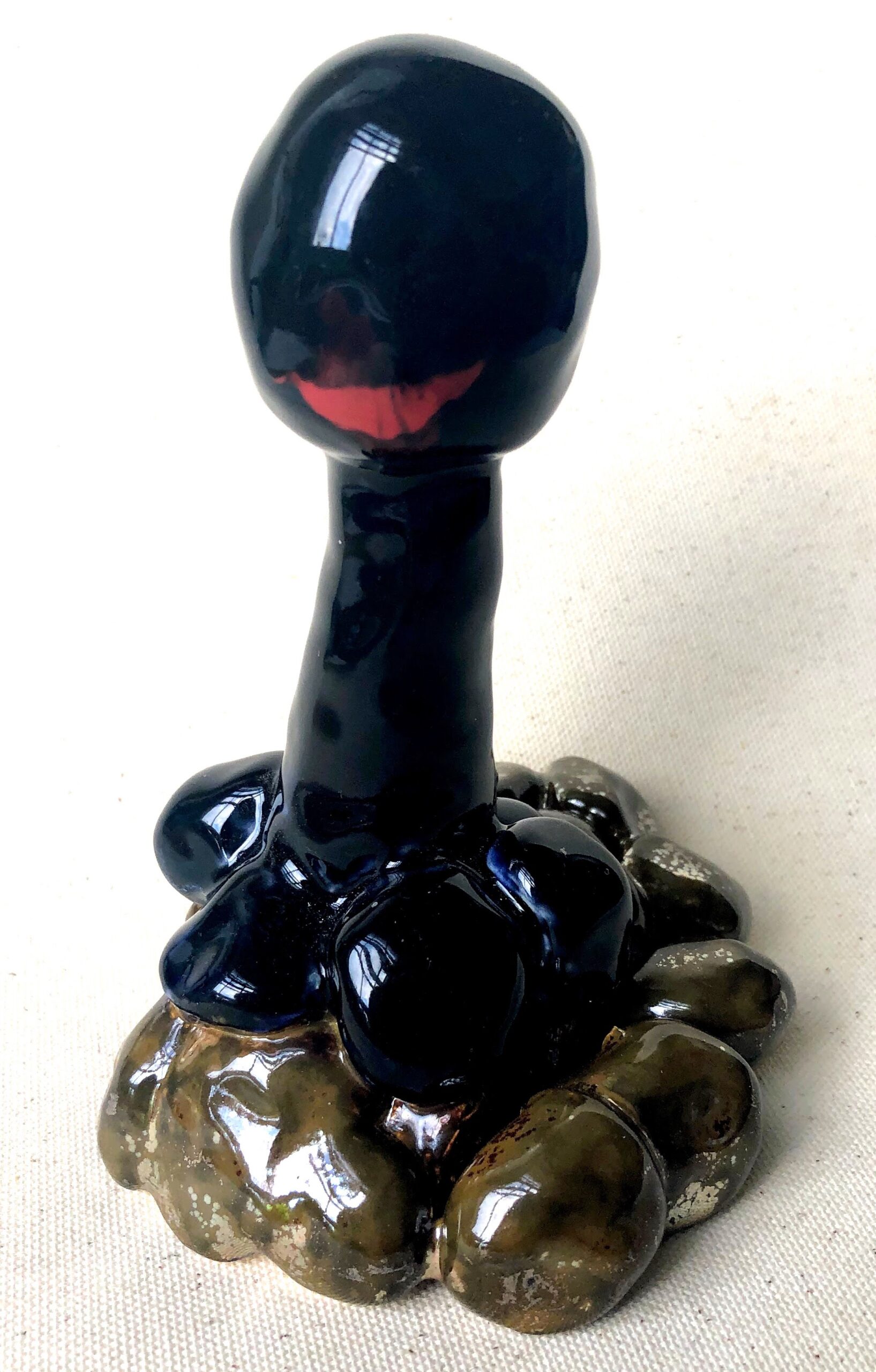 Big Head
Date 2020
Dimensions: H 16 x W 9 cms
Medium: Glazed Porcelain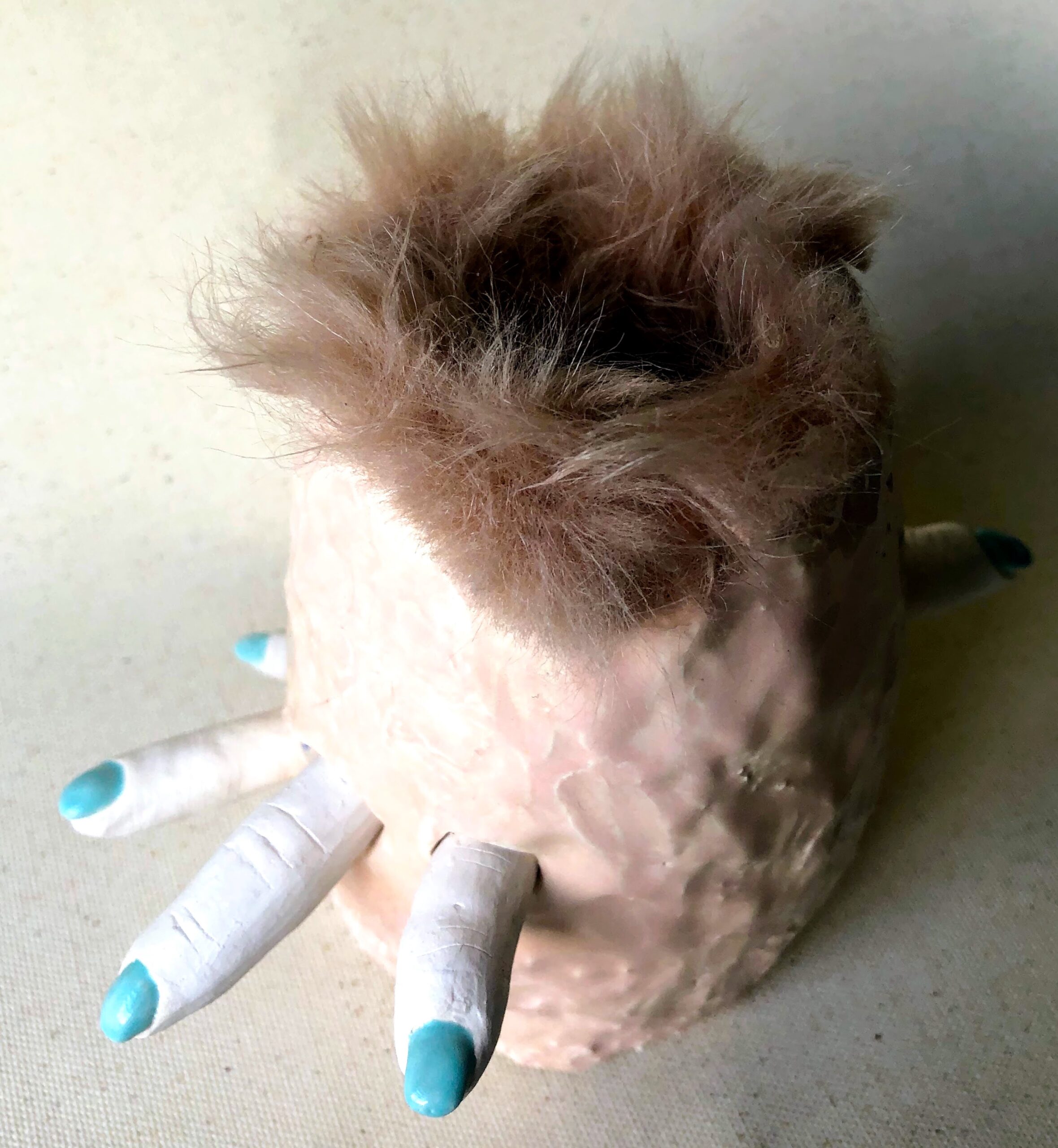 Furry Fingers
Date 2020
Dimensions: H 16 x W 11 cms
Medium: Glazed Porcelain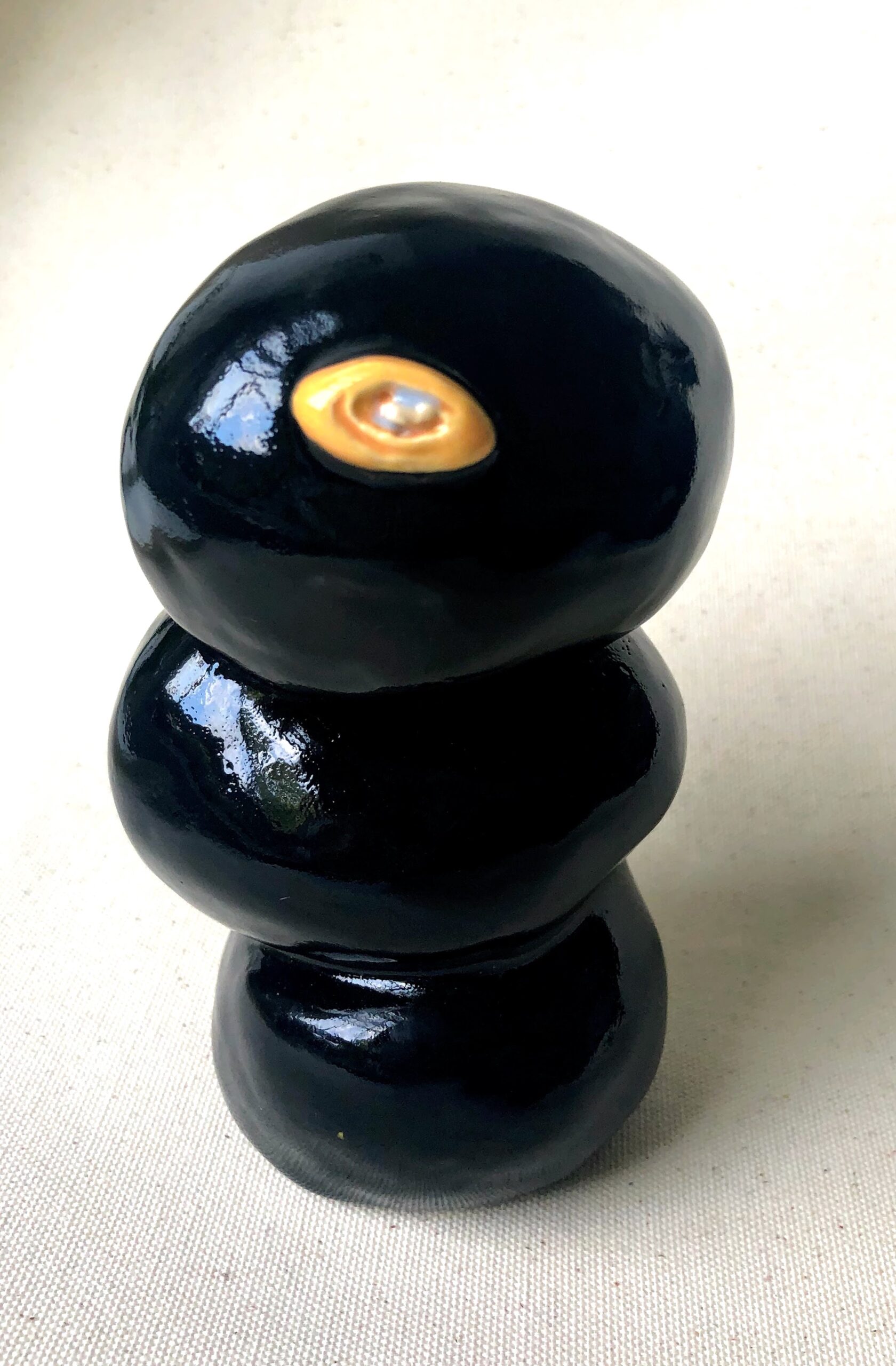 Humpty Dumpty
Date 2020
Dimensions: H 16 x W 9 cms
Medium: Glazed Porcelain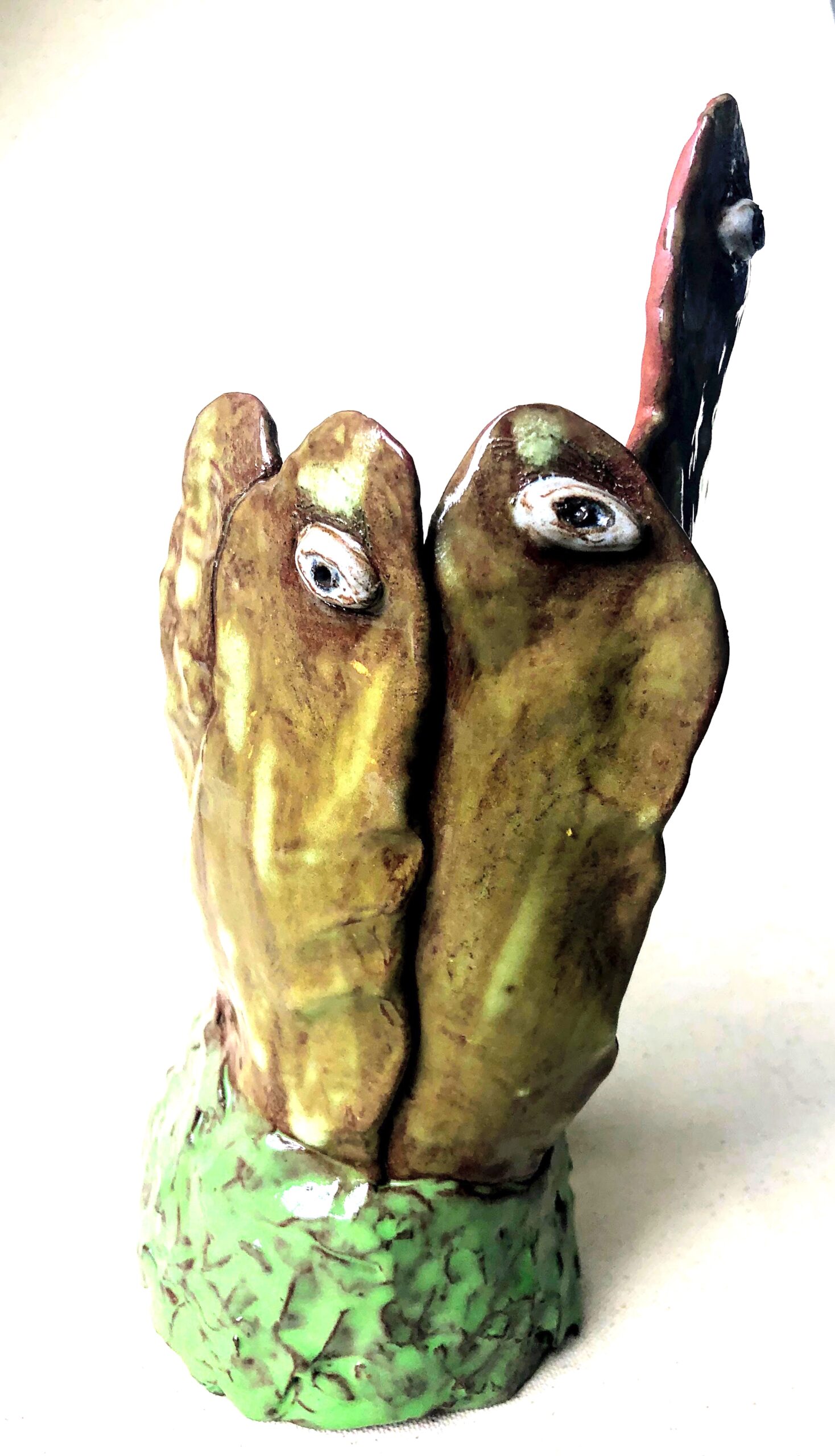 Leaf Eyes
Date 2020
Dimensions: H 20 x W 9 cms
Medium: Glazed Red Clay